Review of M.A.S.H.: Season 9
Introduction
This is the release of the ante-penultimate series of MASH, a long- running comedy drama show that attracted millions of loyal viewers. The final ever episode was watched by 105 million viewers in the U.S and nothing has ever rivalled its popularity. MASH is often to be seen on the Paramount channel but there is nothing like getting hold of a complete season for a full-on nostalgia fest.
MASH is set in a war zone. The Korean War took place between 1950 and 1953, a hot outbreak of the Cold War along the 38th Parallel. It has many comparisons with the Vietnam War which was being fought when MASH the film was made in 1970. The feeling against this conflict was running high and the take-up of the TV series must have been informed by popular anti-war feeling.
Episode guide:
The Best of Enemies
Hawkeye is taken captive and the only hope he has is to save an enemy soldier. Meanwhile Margaret is being courted as a key player…
Letters
Letters from a class of school children affect everybody and each one finds time to reply.
Cementing Relationships
When the team decide that the OR could do with a cement floor they get stuck in!
Father`s Day
Margaret tries to make a big impression with her Dad but is left feeling that she can`t fill his army boots.
Death Takes a Holiday,
The Christmas episode includes charity beginning at home…
A War for all Seasons
The New Year episode is a year through the Sears and Roebuck catalogue.
Your Retention Please
Klinger is mourning the end of his relationship but will his despair mean he changes his mind about staying in the army?
Tell it To the Marines
A protest about a Dutch soldier leads to Pearce making a gesture.
Taking the Fifth
An unexpected source of fine wine proves hard to stomach for Winchester…
Operation Friendship
When Klinger saves a life Charles is in debt.
No Sweat
A hot sticky night means sleeping pills for Potter and reveals a rawness to Margaret previously unknown.
Depressing News
When 500,000 tongue depressors arrive it sets Pearce thinking about how long the war is going last. He decides to build a folly to War.
No Laughing Matter
When Hawkeye is accused of always making light of the situation he resolves to have a joke-free 24 hours but how long before he cracks?
Oh How We Danced,
While BJ gets depressed about missing his wedding anniversary Charles looks into the latrine situation on the front lines.
Bottoms Up
Margaret faces a severe test of friendship when a fellow nurse won`t admit her drink problem.
The Red/White Blues
Potter`s pressure is rising so its time for him to take it easy for a spell-if the camp doesn`t molly-coddle him to death.
Bless You Hawkeye
When Pierce starts sneezing it seems there`s more under his skin than on it.
Blood Brothers
A young man offers a blood to save a comrade`s life but it holds a deadly secret. Features a guest appearance by Patrick Swayze.
The Foresight Saga
What you see isn`t always what you get. When Potter`s glasses are broken its easy to `see` there are going to be problems ahead.
The Life You Save
A sniper attacks the camp and a near miss causes Winchester some soul searching. Meanwhile Hawkeye has great plans as the new Mess Manager but has he taken account of the inventory?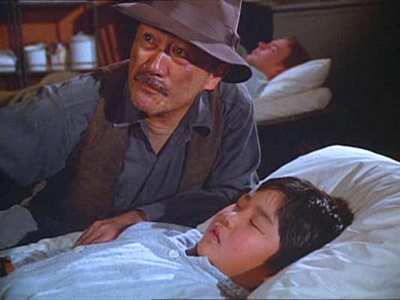 Video
This is shown in the original TV format. There are no obvious problems with the picture apart from the age.
Audio
This can be heard blissfully without the laugh track that always accompanied the BBC showings. You can opt for the track if you`re not sure but believe me this series needs no help.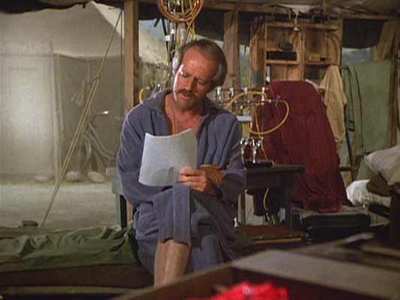 Features
None alas.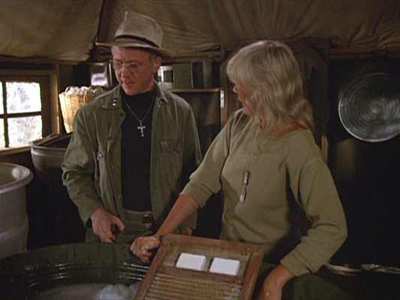 Conclusion
This is indeed a classic comedy series that feels as fresh as ever. MASH made the Korean War run far longer than the original, mostly forgotten, conflict ran. It addresses difficult issues and looks at the conflict from both sides. MASH has little respect for the army other than observing that like any institution it has its best and worst aspects.
I had forgotten how the episodes move you through from laughter to a stab in the eye. Each episode takes you through a range of emotions and does not offer tidy heart-warming conclusions. Many dramas ache to be able to pull the viewer through the eye of a needle, leaving them blubbing yet strangely satisfied and this one manages it much of the time.
Character are by now so familiar and the path trodden well worn it is amazing to find they can still keep coming up with new material or at least sufficiently variable to keep viewers watching.
It`s a shame that there are no extras or reminiscences from the cast but at least it keeps the price down.