Anime Review Roundup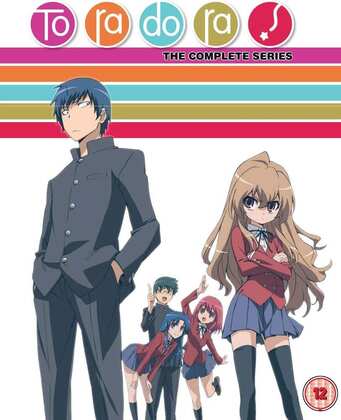 I only got one anime review posted last week, so it was good timing that Stuart McLean managed to find the time to review Toradora (he's a busy man these days is our Stuart). But if you're going to make the time to watch one anime,
Toradora
would be the one. I reviewed the first release of this show a few years ago, and it's telling of its quality that it quickly sold out, necessitating this new release this year. It is after all, one of the best romantic comedies in anime, two unlikely characters come together to support each other's love with their respective best friends; those best friends both blissfully oblivious. But once they start spending time together, other people get the wrong idea. Delightful and rich characterisations and great writing make for a show that is much, much better than my description. Click on Stuart's review to read more.
My review on the other hand was for
How NOT To Summon a Demon Lord
. It may have romance in it, but it's more the romance that you'll commonly find in anime. It's a 'lost in another world' harem comedy, with the kind of set-up that will give you certain expectations. Two cute girls summon a demon from another world in an attempt to enslave him to them, to increase their collective strength as they quest through this RPG inspired world. The spell backfires, and they become enslaved by the demon lord instead, who in reality is an antisocial gaming otaku from our world. If you're expecting sauciness at this point, you won't be disappointed. But there is entertainment value in the show.
This Week I Have Been Mostly Rewatching...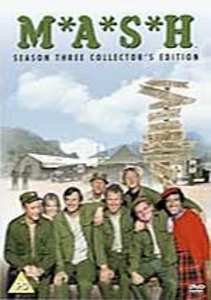 M*A*S*H Season 3. We're living in a time where our medical professionals are quite rightly being lauded as heroes. They are working incredibly hard under great pressure, in less than ideal circumstances, and by the nature of the situation, under-resourced, while some have made the ultimate sacrifice, all to save as many of our lives as possible. I'd like to say that there was some impetus that drove me to watch a fictional depiction of the real thing, but it was just coincidence. The M*A*S*H discs just rose to the top of the rotation. Of course the pressure these characters faced was from the Korean War, not an epidemic, but there's something to appreciate about the gallows humour that these doctors and nurses convey in the most trying situations. Of course the best way to watch this show is without the laugh track, which is an option on the UK discs. That way you get the poignancy and heartbreak of the show along with the laughs. There's plenty of heartbreak too in season 3, as it has the notorious Abyssinia Henry episode.
M*A*S*H Season 3 was released on DVD back in 2004 (
here's my review
), and both it, and the other ten seasons are still available today, as well as collected complete series collections. It's well worth watching, one of the best US television comedies ever made.
MVM will re-release Toradora, this time as a Collector's Edition Blu-ray on the 11th May. Manga Entertainment released How NOT To Summon a Demon Lord on BD and DVD on February 17th.