Review of GoldenEye
Video
Image quality is good, as is contrast and colour saturation, although at times some scenes did suffer from slight grainyness though whether this is related to the original print or encoding I`d be hard pressed to say. It is an acceptable transfer anyway, with no major distractions tucked away. And yay, it`s anamorphic too!
Effects wise, bond films usually consist of gunfire, explosions and grand sets and this one is no exception. The model effects are pretty poor, and even laughable in places, the Goldeneye satellite itself being a prime example. Considering when this film was made, and the quality of other movies released around the same time (or even a few years before) I can only conclude that they skimped on the munchies here. The effects shot live however, are much better and the tank sequence is very impressive as well as being amusing.
It wouldn`t be a 007 film without the ludicrously arty and totally sexist intro video sequence, and this is one of the better ones. With the level of production in modern pop videos, you`d expect what effectively is one inserted gratuitously into the start of Goldeneye to be at the very least watchable, and yes it is more than that.
And just before we move onto the audio, layer change is respectably placed, and you get a humungous 48 chapter stops to hop around till that favourite scene shows itself.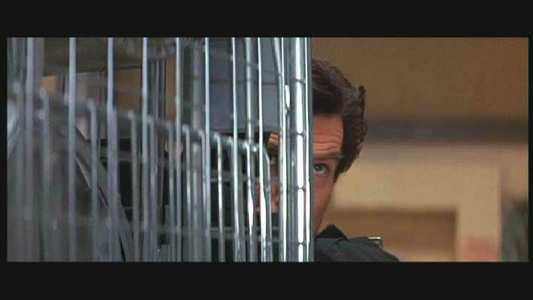 Audio
With the likes of Dolby Digital knocking about, it will come as no surprise to hear that Q has obviously fitted out the soundstage with many a crash, bang and low rumble nicely balanced with the music score. Gunfire and well crafted orchestral backing is the order of the day, with many a modernised reworking of the classic bond theme.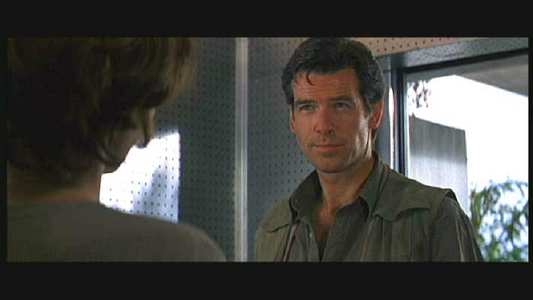 Features
Unusually for a region 2 disc, there are actually some! Its nice to see a feature length commentary from the director and producer, and an isolated film soundtrack is also available and this is a nice feature. Other than that, the menus are extremely dull, and they are somewhat scraping the bottom of the barrel when they list chapter search on the back as being special.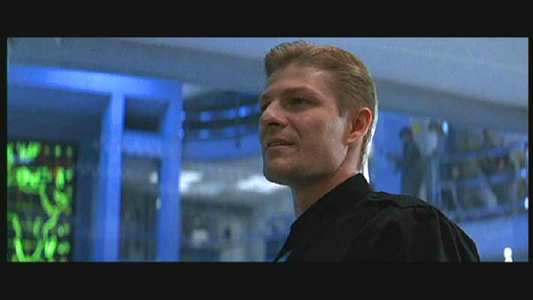 Conclusion
Although this isn`t an excellent disc, it`s a good one if you`re a bond fan. The classic required scenes are all in there, a trip to the casino, visit to see Q, huge villains paradise on a remote island, etc. As his first outing for HMSS, Brosnan is very good and may well shape up to be, if nothing else, the smoothest Bond we will ever have. Famke Jannssen is excellent as the gorgeous but deadly killer (favourite weapon is her thighs of all things) and Sean Bean makes a nice bad guy.
The two problems I do have with Goldeneye, are the model effects and the fact it has become somewhat self parodying. The Connery films always had a sense of humour, but that was rarely aimed back at the genre. Because it doesn`t take itself seriously enough, there is little if any tension, and the film takes too long to get off the ground.
Not a bad film, good if your into the series but not so good if your not. Still, the scene with Q is the best one ever, so it isn`t that much of a loss to 007`s career.