Six Seconds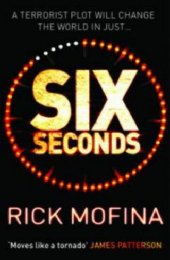 The clock is ticking
Authors:
Rick Mofina

Retail Price (Hardback): Retail Price (Softback):
£6.99
Retail Price (Ebook): ISBN: First Published:
Description:
The countdown has begun. A vengeful woman who aches for her place in paradise. In Iraq, an aid worker whose husband and child were killed in a brutal attack, saves the life of an American - believing he can help her avenge her family's death. An anguished mother desperate to find her child. In California, a mother arrives to pick up her son from school, only to discover that her husband has taken their child and vanished without a trace.

A detective in need of redemption. Haunted by the past, an off-duty cop launches his own investigation into the death of a little girl, leading him to a school where time is ticking down to an event that will rewrite history. Three strangers thrown together in a plan to change the world - in only six seconds.
Publishers:
Mira