Anime Review Roundup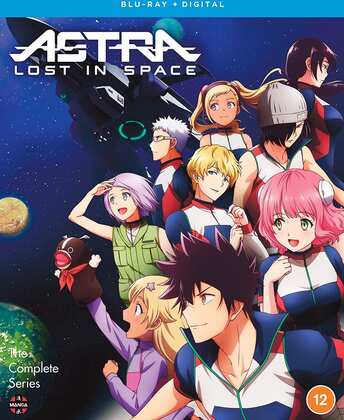 Space opera coincided this week, as I first got around to reviewing
Astra Lost in Space
. I've had to be a tad selective about what I choose to review of late, but when it comes to space based sci-fi; as long as there isn't a giant robot involved, you can count me in every time. Astra Lost in Space makes for a great action adventure series, with a group of school kids off on an outing. This being the future, that outing is to a nearby planet, but something goes wrong, and they find that they are stranded, thousands of light years from home. They have to learn to work together (not easy for the average teenager) to survive and find their way back via all the planets they wind up exploring, but on the way they uncover a conspiracy as well. Astra Lost in Space is a really well written, and brilliantly presented story, well worth checking out. Click on the review to read more.
This Week I Have Been Mostly Rewatching...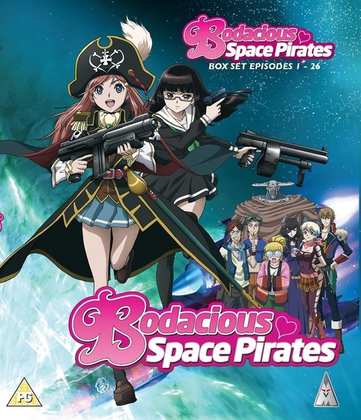 Bodacious Space Pirates. A high school girl suddenly finds out that her late father was a space pirate. Also, the law is such that 'legal' pirates need to renew their Letter of Marque to keep on pirating, and that command is passed down through bloodlines. If the crew of the Bentenmaru want to keep their jobs and their ship, it means that the high school girl will have to become a pirate captain as well. And so she embarks a series of adventures. Bodacious Space Pirates is another space opera action adventure show, but it comes from a wholly different angle than Astra Lost in Space. Despite all of the action, and the stories, Bodacious Space Pirates is surprisingly tame when it comes to edge of the seat thrills. It's probably because the protagonists are just too competent, even the trainee space pirate captain. You never feel any sense of peril. Actually that isn't the point. Because Bodacious Space Pirates is more about enjoying the characters; it's a show that's about the fun, and it also has a nice bit of world building. Depending on your mood a fun show can be preferable to a good one.
MVM released Bodacious Space Pirates on DVD in two parts in 2013. They subsequently released a complete Blu-ray collection in 2014.
Here's my review of that
. That Blu-ray is in interlaced format across four discs, but Sentai gave it a re-release in progressive form on 3 discs, although that is locked to Region A. The complete series is still available on DVD or Blu-ray from MVM today if you're interested.
Manga Entertainment released Astra Lost in Space on Blu-ray back in August 2020.