MCM Comicon News and Anime Review Roundup
The Known Knowns
As I typed my fingers to the bone on another set of reviews, I kept one eye glued to the Twitter feeds this weekend, as MCM Comicon took place in London. It's where the great and the good got together to discuss all things anime. Manga Entertainment, All the Anime, and MVM were there as well as special guests Aniplex of America. You can wander around the anime sites and forums to see what all the various companies had to say in Q&A sessions, the rumours that took flight, and the whispers that were shot down.
I'm just going to go all Dick Cheney here, and blast my shotgun at a face full of definitive licensing announcements made over the weekend, with the odd news snippet thrown in.
Manga Entertainment
Manga had their panel on the Saturday, so they got their new licences out first.
It really amounted to just one new title,
The Princess and the Pilot
, on DVD and Blu-ray later this year. Otherwise it was dates and confirmations, with four more
One Piece
collections promised, some clarification on the
One Piece
movies (Movie 8 will get a separate Blu-ray release as well as be part of a DVD bundle),
The Devil is a Part Timer
on Blu-ray and DVD on 27th October, the final two instalments of
Hellsing Ultimate
,
Berserk Golden Age Part III
on DVD and Blu-ray October 6th, and the fifth
Naruto Shippuden
movie on December 22nd. And yes,
Evangelion 3.33
got delayed again.
All the Anime
Five new licences were forthcoming from All the Anime, and they doled out their new titles bit by bit over the weekend. We can look forward to
The Wings of Honneamise
finally coming to the UK on DVD and Blu, and if it gets a new transfer and the old commentary track, I'll be buying it yet again!
Terror in Tokyo, the new joint coming this summer from Shinichiro Watanabe with music from Yoko Kanno will be streamed for UK audiences by Wakanim, has been picked up for home video distribution by All the Anime, and has an English territory title,
Terror of Resonance
.
All the Anime has also picked up
Blood Lad
for UK distribution,
Psychic School Wars
, a.k.a. Nerawareta Gakuen, and all of
Full Metal Panic
on DVD and Blu, including for the first time in the UK, Full Metal Panic: The Second Raid.
MVM
Poor MVM got spoiled twice this week. First it was by Zavvi, who put up pre-orders for
Kokoro Connect
, a Blu-ray upgrade for
Bodacious Space Pirates
, and
Mysterious Girlfriend X
, and then it was by Aniplex US, who earlier in the day let the cat out of the bag about
Garden of Sinners
. Fortunately, MVM have even more in the coming months for the UK.
Kokoro Connect will be DVD only, they also have
Familiar of Zero Series 3
on DVD and Blu to go with the first two previously announced series. They also have
Blast of Tempest
, the second set of
Patlabor OVAs
and
Bunny Drop
. I'll be hoping for Blu-ray for the Bunny Drop, although formats are yet to be confirmed for the latter three titles.
Bodacious Space Pirates Blu was confirmed, as was a DVD only release of Garden of Sinners, a.k.a. Kara no Kyoukai (licensor restrictions means that the only Blu-ray with English assets is an expensive Japanese release). No confirmation was made of Mysterious Girlfriend X, although its DVD is still up for pre-order at Zavvi at the time of writing.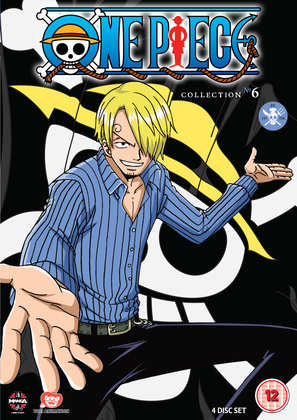 Three reviews for you last week, beginning with
One Piece Collection 6
. We're already past the 150 episode mark on this series, and as mentioned, Manga have licensed the show up to collection 12. That'll take us past episode 300, and even for a show that's as long as One Piece, that's more than a drop in the ocean. Speaking of ocean, Luffy and his friends leave the great blue yonder and head skywards in this collection of episodes as the next big story arc commences. They're sailing on clouds in this storyline, although given the characters they meet up on the islands of Skypiea, they may soon be strumming harps as well. Click on the review to read more.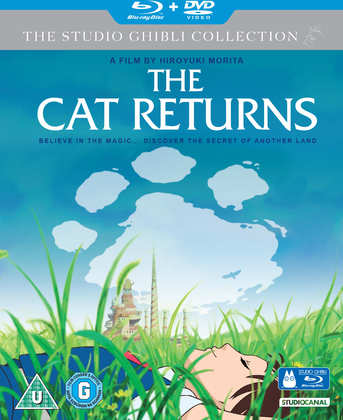 You didn't think I was going to let David have all the fun last week, did you? I too got my eager little cat paws on the latest two Studio Ghibli Blu-ray upgrades, and I first cast my attention to
The Cat Returns
, a delightful little fairy tale which might just be one of Studio Ghibli's funniest films.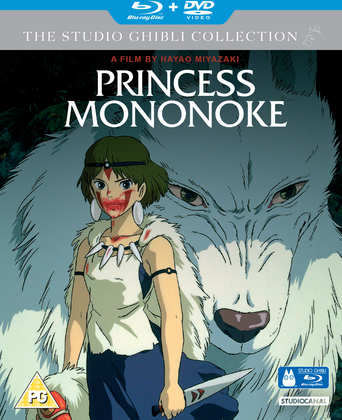 There's not that much to laugh about in
Princess Mononoke
though, a modern eco-fable told in a classic style, where the clash of old and new, civilisation and nature, causes conflict and irreparable change. It's one of Studio Ghibli, and Hayao Miyazaki's most renowned works, but I find something a little lacking in this pinnacle of the medium. Click the review to see what that is.
I'm running a week late. One Piece Collection 6 came out on DVD last Monday from Manga Entertainment, as did The Cat Returns and Princess Mononoke on combo releases from Studiocanal.