Anime Review Roundup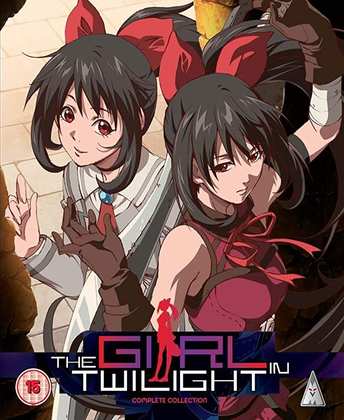 I didn't think that I'd ever highly rate a magical girl show again after Madoka Magica, but
The Girl in Twilight
really shattered my preconceptions. It's got a little hint of cyberpunk to it, which always helps, and it has the kind of nostalgia that appeals to me personally, but at the heart of it, it has a really good storyline about parallel worlds and a reality devouring menace. It manages to be a whole lot of fun as well. Click on the review to read more.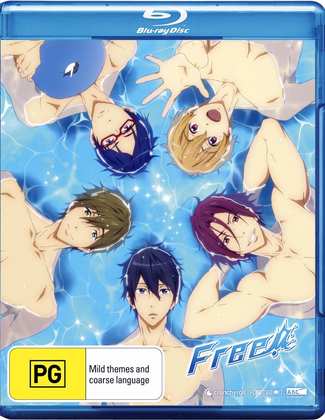 Next I took the time to fill in a gap in my collection. Anime Limited might have released Free Eternal Summer here, but when it comes to
Free: Iwatobi Swim Club Season 1
, they never got around to it. It makes less sense to have the second season without the first than it does to have the second without the third, and thanks to region locking, I had to import the first season from Australia. I haven't seen the third season or the movies, but the first season of the cute guys doing cute things underwater is in my opinion the better one, simply because it's the proof of concept, the most original of the series.
This Week I Have Been Mostly Rewatching...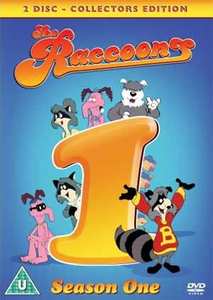 The Raccoons Season 1. I turned west in my search for animation to watch this week, and alighted upon a classic Saturday morning toon from my childhood. The Raccoons was an ecologically motivated adventure show, which pitted the friendly Raccoons Bert, Ralph and Melissa against the wily industrialist aardvark Cyril Sneer. The show featured some great characters and a wide variety of stories, in which Bert would invariably get his friends into trouble. The show also had some great music.
Fabulous Films released the first season of The Raccoons on DVD here in 2007, followed a couple of years later by the second season.
Here's my review of Season 1
. They are most likely deleted now, but a cursory look on Amazon indicates that some Marketplace sellers still have copies. Speaking of great music, I only found out yesterday that the end theme from Lisa Lougheed got a music video!
MVM released The Girl in Twilight on Blu-ray on March 23rd. Madman Entertainment released Free: Iwatobi Swim Club Season 1 on Blu-ray DVD combo in 2019.