Anime Review Roundup
Hayao Miyazaki Retires... Again
The news this weekend from the Venice Film Festival, where Studio Ghibli is showing Miyazaki's latest film, Kaze Tachinu (The Wind Rises), is that it will be the veteran director's last feature film. Given that he has 'retired' before, only to come back with another feature film, my first inclination is to treat the news with a bit of cynicism. But Hayao Miyazaki is 72, and given his legacy of animated masterpieces, no one else is more deserving of a long and pleasant retirement.
News from
Straits Times
Scotland Loves Animation Announces its Lineup
The annual film festival for anime fans continues to go from strength to strength, and this year has some choice titles lined up for
Glasgow
and
Edinburgh
...
Glasgow (October 11th – 13th, 2013 | Glasgow Film Theatre) will see screenings of...
Place Promised in our Early Days
Life of Budori Guskou
Hunter x Hunter – Phantom Rouge
Patema Inverted
Mystery Film
Fuse
Perfect Blue
Evangelion 3.0
Evangelion 2.0
Evangelion 1.0
With special guest Jonathan Clements
Edinburgh (October 14th – 20th, 2013 | Edinburgh Filmhouse) will have screenings of...
Hal & Mystery OVA
Steins;Gate – The Movie
Aura
Garden Of Words + Stage Discussion
Life of Budori Guskou
Patema Inverted
Mystery Film
Fuse
Evangelion 3.0
Evangelion 2.0
Evangelion 1.0
With special guests Jonathan Clements and Garden of Words director Makoto Shinkai.
The mystery film hinted at is something that won't have been screened in Japan at that point, a potential world premiere, and maybe even a pre-release first cut version.
The New Mysterious Cities of Gold Will Get A UK Release
I've even been asking around the usual anime suspects, to see if anyone was interested in licensing the new series, currently being aired in France, that sees the further adventures of Esteban, Tao and Zia as they continue their search for the Cities of Gold (after a quarter century hiatus). The simple fact of the matter is that the distributor that cashed in on the nostalgia boom for the original series, Fabulous Films, quietly put out a
press release back in July
, announcing that the new Mysterious Cities of Gold will get a DVD release in 2014, and it will be dubbed into English. I can't wait.
Here's the English language version of the new theme song to tide you over.
On top of that, a Kickstarter has kicked off for the
Mysterious Cities of Gold Videogame
!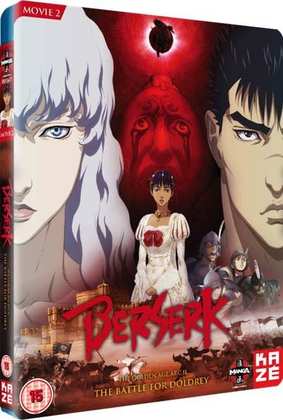 Last week the reviews began with the next instalment of the big screen adaptation of Berserk, with the release of
Berserk: Movie 2 – The Battle for Doldrey
. It seems consistency isn't a strong point when it comes to sales and packaging, as Berserk: The Golden Age Arc 1: The Egg of the King was how the first film was sold, in combo and Collector's Edition form. For this second movie, The Golden Age has been dropped from the title, and the Collector's Edition is nowhere to be seen. Alas, consistency is still prevalent in what is on the disc, and once again, I found a movie that pales in comparison to the original TV series, which covers the same story, in cruder but more effective fashion. Two thirds of the way through the Golden Age, and the movies really do feel like Berserk: The Highlights Package.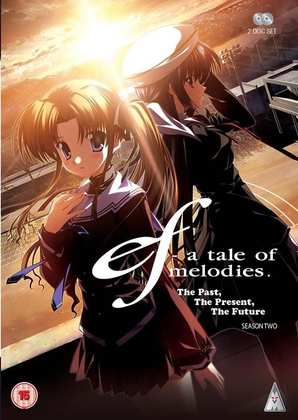 The disappointment continued when it came to
ef ~ a tale of melodies: The Complete Collection
. Last month, I reviewed ef ~ a tale of memories, to which this is a sequel, and I was quite impressed with the way it told its intertwining tales of tragic romance. It had interesting characters, a degree of realism, and surprisingly restrained animation from Studio SHAFT. For a tale of melodies, the limiters have come off SHAFT's animation, the tragedy has been upped to the max, and the characters are far from interesting or indeed realistic. After all that I needed something that wouldn't leave me feeling suicidal.
Fortunately
Nichijou- My Ordinary Life: Collection One
just fits the bill. It's the anime equivalent of The Fast Show, a comedy sketch anime that manages to blend all styles of comedy, from slapstick to cerebral, with a cast of engaging characters, and an overall sense of the surreal that consistently delights, entertains and assures you that when someone writes LOL about this show on a fan forum, they are actually laughing out loud until their sides are on the verge of splitting, not simply exhaling through their nose a little more loudly, which is what LOL really means these days.
Berserk: The Movie 2 – The Battle for Doldrey is out today, courtesy of Kazé Entertainment through the auspices of Manga. MVM release ef ~ a tale of melodies: Complete Collection today, while Australia's Madman Entertainment released Nichijou- My Ordinary Life: Collection 1 earlier this year.