Anime Review Roundup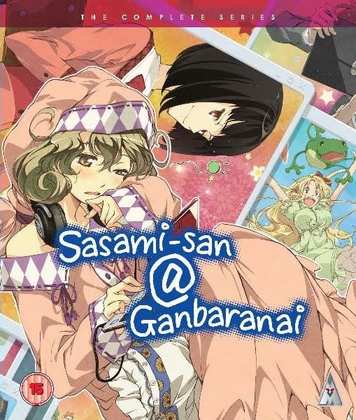 It's an odd thing, but I'm beginning to find double-dipping almost as much of a gamble as blind-buying. I'm never quite sure how I'm going to react to something the second time around, and I'm finding that even if I enjoyed something the first time, it's no guarantee that I'll enjoy it again.
nas-imasaS[at]ianarabnaG
is quite a risk in that regard, given that it toys with my least favourite anime taboo, and the direction and art style from the director of the Monogatari franchise is idiosyncratic at best. Click on the review to see how my second time with Sasami-san went.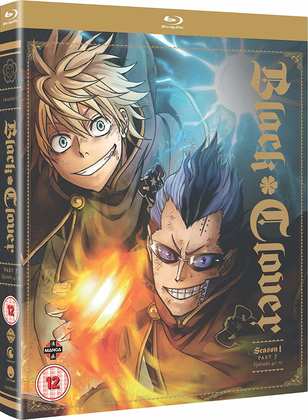 I also took a look at
Black Clover Season 1 Part 5
, the concluding instalment of the first season of that show. Black Clover has been a pleasant surprise, although you might consider it damning with faint praise when I say it's because it's not as bad as I first thought. That opening collection introduced the most annoying main character, and a story that seemed utterly derivative, but as this first season has unfolded, the story has really found a groove that has held my attention. It couldn't do anything about that main character though...
This Week I Have Been Mostly Rewatching...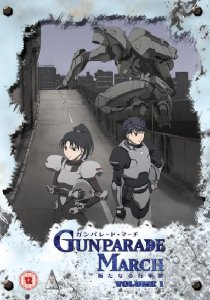 Gunparade March. Now this is a show that has grown on me with each subsequent viewing. It's really quite deceptive you see, a show that is set-up with this epic bit of back story, where other dimensional aliens attacked during World War 2, forcing humanity to unite. But these aliens were pernicious, their very existence lethal to humans, and they gradually spread across the planet, destroying all in their path. As the show starts, it's 1999, and Japan is one of the few nations still left standing, although the aliens encroach on Japanese soil. But to stand against them, there are teenage pilots, drafted from school to pilot giant robots in battle, genetically engineered to deliver the weaponry that can destroy the foe.
That will lead you to expect one thing from this show, but instead what you get is an end-of-the-world, slice-of-life love story. It tells the story of the one of the units tasked to fight this battle, where a rather uptight female pilot has just transferred in, and taken umbrage at a rather wishy-washy, easygoing male pilot. You can guess that they are the romantic couple to be, and through plenty of off-duty time, and the odd moment of alien fighting action, we watch their relationship develop. That wasn't what I expected when I first watched Gunparade March;
here's my review of Part 1
, but over the years I've developed a soft spot for this show. MVM released the show in three parts, followed by a complete series collection. You should still be able to find a copy today.
Manga Entertainment released Black Clover Season One Part Five on Blu-ray and DVD on October 14th. MVM released
nas-imasaS[at]ianarabnaG
on Blu-ray and DVD back in 2016,