Anime Review Roundup
New Licenses to Get Excited About
It used to be that we'd have to wait for a Comicon to learn what new shows an anime distributor would be bringing to UK fans, but these days, it's social media that you have to keep your eyes on, and announcements can come at any time. This week saw two announcements, with Anime Limited appropriately using April Fool's Day to announce that we'll be getting Your Lie In April in the UK, sometime later this year. Don't worry, as they announced it after midday, when the pranks and tomfoolery cease.
Here's their blog post
.
But the news that got me grinning came from MVM on Tuesday, when they revealed that they will be releasing the fantastic Monthly Girls Nozaki-kun at the end of June, and they're giving it a similar Collector's Edition treatment to the recently released No Game, No Life.
Here's their Facebook post
.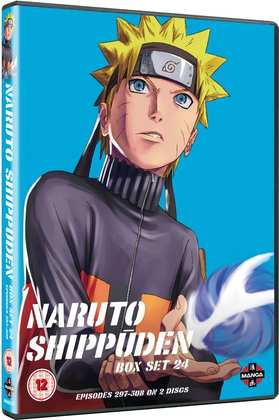 Just one review for you last week, and it's probably a little bit meh, if you're not a fan of long running shonen action series. We're up to
Naruto Shippuden Collection 24
if you're keeping count. Actually, 'meh' might be an appropriate reaction even if you are a fan of the bright orange ninja, as we're hopping in and out of extensive filler arcs in this run of episodes. Click on the review to see if the six canon episodes in this collection manage to brighten things up, or if things are universally meh. Here's that old trailer again...
This Week I've Been Mostly Rewatching...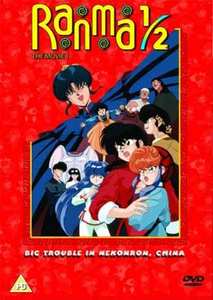 Ranma½: Big Trouble in Nekonron China. Nowadays it seems that we get the series, but rarely get the spin-off movies when it comes to anime. Of course these things take time, and the Bodacious Space Pirates and Girls und Panzer films are yet to get any home video release in the West, but time was that the situation was reversed. UK anime distributors found it hard to sell long running series to niche audiences, but spin-off movies were cheap, easy to package, and usually stood alone. MVM opted for the movies when it came to Rumiko Takahashi anime, and we got most of the Urusei Yatsura films, and both Ranma½ films. If you've been watching Kämpfer recently, then Ranma½ might be just the ticket, with a main character that changes gender whenever he's splashed with cold water, making the fact that he's betrothed complicated to say the least. In the first Ranma½ movie, his fiancé Akane is kidnapped by a stranger from China, and he has to go and rescue her.
Here's my
review of the first movie
, and you'll see that it's a wacky piece of nonsense that very much brightens up the room for 80-odd minutes. Rumiko Takahashi has a penchant for creating perverted old men characters, and none get more perverted than the panty-stealing Happosai, whose antics it is (the film begins with an epic panty-raid followed by a cameo filled chase sequence) that set forth into motion the film's plot. And no one screams as hilariously as a perverted old man being pummelled by an irate elephant. MVM released Ranma½: Big Trouble in Nekonron China and its sequel back in 2005, and copies of the films are still available for new on some retail sites, although second hand might be a more economic bet.
Manga Entertainment release Naruto Shippuden Box 24 on DVD today.