Anime Review Roundup
Perfect Blu!
That was always going to be the headline when Satoshi Kon's debut feature finally got the Blu-ray treatment. Last week,
Anime Limited, a.k.a. All The Anime announced
... well someone noticed the listing on Amazon and they confirmed, that this October they will be releasing Perfect Blue on Blu-ray (with a DVD re-release too), and it's about time. Even after all these years, Perfect Blue is one of the best anime movies ever made.
MVM Keep the Licences Coming. Ef: Tale of Memories/Melodies
Last week, MVM hinted that they had just signed on the dotted line for a couple of new series. It wasn't long before
hint turned into confirmation
, and at the end of the week they revealed that the two Shaft romance series, Ef: Tale of Memories, and Ef: Tale of Melodies will both be coming to the UK this year, although on DVD only.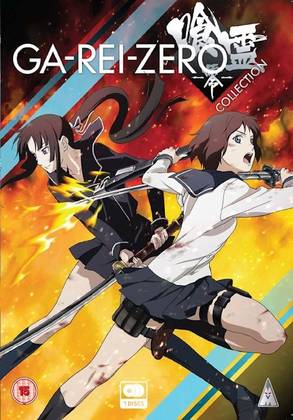 Three anime reviews for you last week, beginning with the unexpectedly brilliant
Ga-Rei Zero: The Complete Collection
. I say unexpected as it's a horror series, and I'm not the most obvious horror fan. But beneath the tale of spooks and spectres, and the various rival governmental organisations that deal with them, there is a compelling story about sisterly love turning to epic hatred. While the concepts and ideas may be familiar to fans of similar anime, the storytelling and characterisation here is peerless. Click on the review to read more.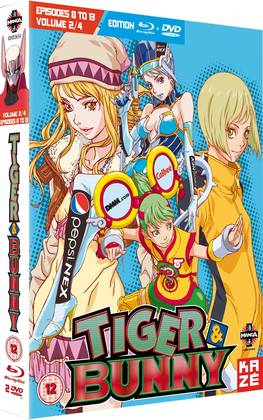 Then it was the turn of
Tiger & Bunny: Part 2
. Anime decided to appeal primarily to a global market for a change, and did so by tackling the most universal of summer blockbuster targets, the superheroes. Part 1 introduced a world where people watched heroic exploits courtesy of reality TV, and heroes had to be sponsored by major companies in order to do their work. This cynical world of derring-do requires an equally cynical supervillain, and in part 2, Tiger & Bunny meet their match.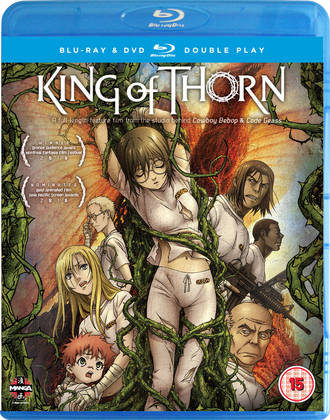 Finally for the week, I took a look at the
King of Thorn
movie, a film that I have been waiting to see ever since Manga announced it two years ago. Delays and hold-ups have kept pushing it back, but they can delay it no more. It's a tale about the last few survivors of a terrifying plague, waking up from cold sleep after an unknown time, in a world that they no longer recognise. The promise was that there would be a cure when they woke up. Forget the cure! The question becomes one of staying alive given all the strange monster and beasts that now hunt them.
Ga-Rei Zero is out on DVD today courtesy of MVM. Kazé Entertainment release Tiger & Bunny Part 2 through Manga as a BD/DVD combo, and Manga alone release King of Thorn, as a standalone DVD, and a BD/DVD combo, and all three titles are in stock at e-tailers today. They might be in some actual shops too...