Three Hal Hartley films arriving on Blu-ray and DVD in May and June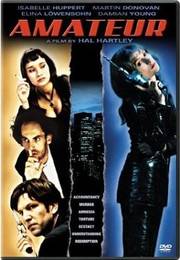 Three re-releases, three features from director Hal Hartley, arriving in May and June on both DVD and Blu-ray. Alas no details on quite what the discs contain, just the release dates and prices of £15.99 for the SD versions and £19.99 each for the HD ones.
Alas the covers here are from older DVD versions, we couldn't find the ones for these new releases.
First up, out on 13th May is the 1994 feature
Amateur
, starring Isabelle Huppert, Martin Donovan and Elina Löwensohn. Marketing blurb and trailer follow...
Sharp and witty but shot through with resonant tragedy, celebrated indie auteur Hal Hartley's Amateur is a twisted metaphysical thriller that has been hailed as one of his greatest works.
An ex-nun, trying to turn her hand to writing pornography, meets Thomas, a recovering amnesiac in search of his estranged wife. The two set out in search of Thomas' past but soon discover a trail of secrets leading to the dark, violent heart of his previous life and the pain that forced him to forget.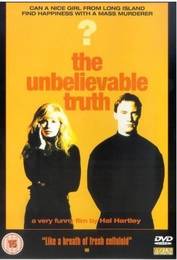 Next up on 27th May is
The Unbelievable Truth
from 1989, which stars Adrienne Shelly, Robert John Burke and Chris Cooke.
When a beautiful, college-bound girl, disturbingly preoccupied with the threat of nuclear destruction, falls in love with a handsome ex-con who is rumored to have murdered, many years before, the father of his high school sweetheart, the pair embark on a tempestuous affair and madcap journey across America.
Hal Hartley's first feature film, this warm-hearted yet deadpan satire about idealistic young love, capitalist moralizing and the need for passion and creation in everyday life threw the young director into the limelight of the US indie scene at the 1990 Sundance Film Festival.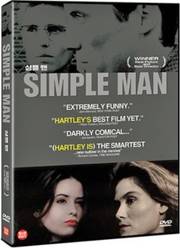 Lastly, we have the 1992 feature
Simple Men
arriving on 10th June, with Robert John Burke, Bill Sage and Martin Donovan.
Double-crossed by his girlfriend in a heist gone wrong, Bill vows to seduce and abandon the next woman he comes across. Meanwhile, his brother Dennis is determined to track down their long-lost father, a former sport star alleged to have turned terrorist.
Teaming up, the pair leaves New York, winding up in a small town where together they must confront their father's legacy and their relationships with women. Fresh, daring, frequently hilarious and packed with filmic references, this is a fascinating dissection of the American Dream and a vivid insight into what it means to be a man.