Get Ready For The UK Festival Season- Lenco UK Launch Portable iPhone Speaker IPD-4500
Lenco launches the new portable iPhone speaker with bass boost here in the UK. Designed for the summer holiday/festival season, the perfect portable speaker to be kept in your car, bag, or even tent, ready for wherever the summer takes you. Unlike most travel speakers this unit has a handy zip-up case to protect your speakers when they're not in use. Just unzip the lid, pop your iPhone or iPod into the dock, and away you go.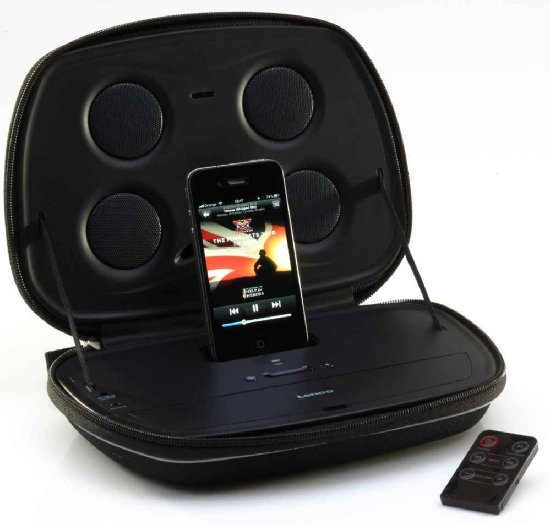 This handy speaker system comes equipped with bass boost for great sound, supports the iPhone and complete range of iPods and recharges your device when plugged in. It has 2 x 3w speakers and has an aux input for other audio devices. The compact and stylish unit features 2 NiMH rechargeable batteries holding charge for 8+ hours and comes with European and UK mains adaptors.
Available now, £79.99 from
www.lencouk.com