Music On The Move With This iPod Dock
Eton's Award Winning Soulra XL iPod Dock - Ready for Music on the Move!

 
A truly portable iPod dock for those who want music off the grid!  The Soulra XL can be charged from the mains or from solar power.
The green gadget features a large retractable solar panel that will charge the battery pack to provide 5 hours plus of play time.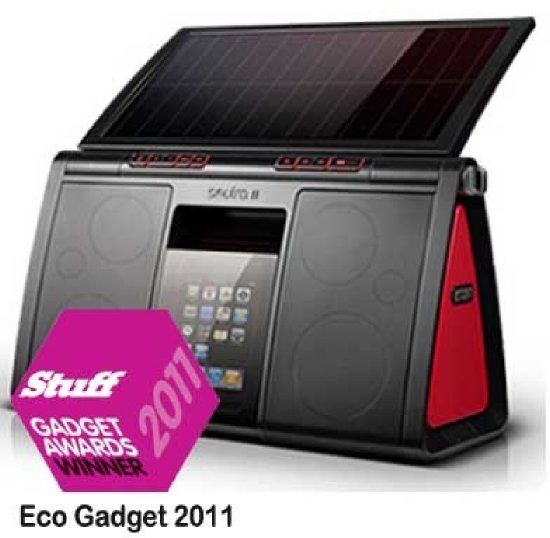 The XL will also fully charge an iPhone/iPod within 4 hours, and for indoor use it comes with a mains adapter.
 Providing protection during outdoor use, the dock is nestled behind a clever splash proof antiglare glass cover that allows you to see the display screen in sunlight.
The briefcase like XL has a remote control, 8 speakers, two woofers, two tweeters and four passive radiators to help pump up the bass from a powerful 22-watt amplifier to spread the sound.  It also features a gel cushioned carry strap for comfortable mobility and protective rubberised end caps. 

Available from: 
www.nevadaradio.co.uk
Tel: 023 92 313090, 
£199.95