Edifier launches new 'On the Go' iF350 Portable Speaker System for iPod
Edifier launches new 'On the Go' iF350 Portable Speaker System for iPod
The ideal music companion combining design, functionality and portability
Edifier
® continues to move towards its goal of becoming a world class, internationally renowned audio manufacturer with its latest product. The 'On the Go' iPod dock is a reflection of 
Edifier
s passion for audio excellence, providing the end user with warm clear sound and easy portability.  
The 'On the Go' iF350 is the ideal musical companion for all occasions, combining clever design, functionality and portability. The built-in rechargeable battery provides up to 15 hours of music while the wireless remote gives you full control. Two 3-inch speaker drivers deliver smooth, clean audio whether listening to the FM radio or your iPod playlists. With a foldaway dock and protective pouch, it's easy to take your music with you - whether at home, in the office or on the go! 
Features:
Portable speaker for iPod or iPhone.
Two 3-inch speaker drivers deliver smooth, clean, uncompromised audio.
Built-in rechargeable Li-on battery - up to 15 hours of playtime on a single charge.
Full function wireless remote allows navigation of iPod songs and playlists. When not required simply store in the slot within the unit.
Fold away dock and neoprene carry pouch for easy portability.
FM radio with up to 18 presets.
Black LCD screen - displays radio station, volume and battery status.
Switching power supply for worldwide use.
Aux-in jack for connection of other MP3, CD or DVD.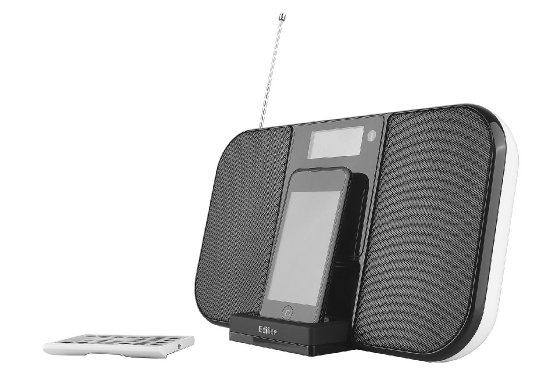 Specifications:
Total power output: RMS 12W (2 x 6W)
Input Type: iPod / Aux / FM
Total Harmonic Distortion: <0.5%
Signal to noise ratio: >85 dBA
Frequency response: 30Hz ~ 20kHz
Power supply: Full range universal 90V - 240V, 50Hz/60Hz
Gross weight: Approx 1.5kg
Price and Availability:
The iF350 is available at SRP £109.99 inc and is in stock now at Play.com
For full information on all the Edifier range available in the UK, please see:
www.edifier-audio.co.uk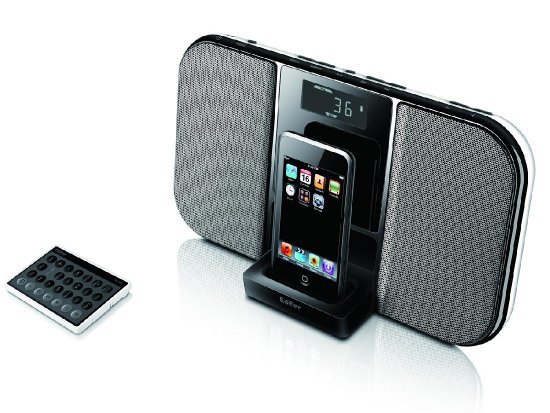 About Edifier:
From a small national company established in Beijing China in May 1996, Edifier has rapidly expanded and grown into a major international organization. With marketing and sales offices located in North America, Hong Kong and China; product R&D and strategic design in Vancouver Canada and Beijing, Edifier continues to expand to its operation.   
Edifier operates two manufacturing facilities - one facility in Beijing and the other in Shenzhen with a combined area of over 100,000 Sq Meters producing in excess of 8 million systems annually. A vertically integrated company, Edifier undertakes R&D, product development, PCB design and assembly, speaker (transducer) design and manufacturing, tooling and plastic injection, wood cabinet assembly, painting, silk screen printing and of-course final assembly at both facilities. 2,500 employees are employed within the organization. 
http://www.edifier.com