Anime Review Roundup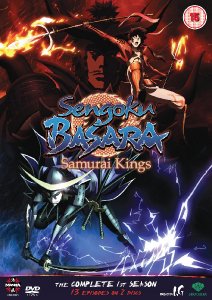 Even after all this time, the idea of an arcade beat-'em-up adapted to the screen leaves me with a shiver of dread. After all, I paid money to see Mortal Kombat: Annihilation in the cinema. But you don't always need deep characterisation, you don't need a convoluted story, sometimes all you need is bright, colourful, fun! Which is where
Sengoku Basara: Samurai Kings
comes in. It's set during the Warring States Era of Japan's history, but you don't need to know that. All you need to know is that it has over the top characters, with ridiculous special moves, getting into over the top fight sequences. All you need to know is if you'll be watching it with a dumb grin on your face. Click on my review to see just how dumb!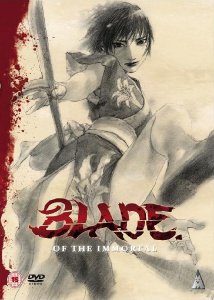 Next up was
Blade of the Immortal: Volume 2
. Although it turns out that immortality is overrated, and there's more than one get out clause. Volume 1 had a hard time convincing me of its worth, and I must admit that at the end of those first five episodes, I wasn't sold. The next four episodes are in this volume, taking us past the halfway point in the series, and if the story of an immortal man seeking redemption by killing 1000 evil men, and a young girl seeking to avenge her murdered parents, doesn't convince me by this point, I wouldn't hold out much hope for the final volume. Click my review to see if the anime and I clicked.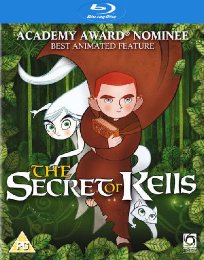 If you're looking for animation sourced a little closer to home, take a look at the Oscar nominated Irish/French/Belgian co-production,
The Secret of Kells
. David Beckett has reviewed the Blu-ray release, and you can see how the adaptation of Celtic mythology fared in his review.
Manga Entertainment release Sengoku Basara: Samurai Kings on the 15th of November on DVD and Blu-ray. MVM release Blade of the Immortal: Volume 2 today, while Optimum Home Entertainment released The Secret of Kells earlier this month.