Anime Review Roundup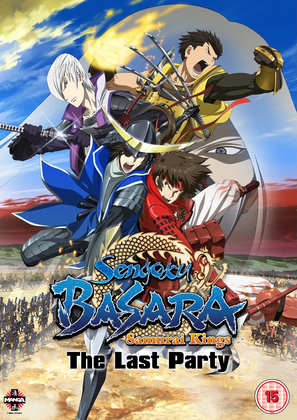 With MCM Comicon only recently out of the way, you shouldn't be surprised at a degree of news drought this week, so straight on with the reviews, beginning with
Sengoku Basara Samurai Kings Movie: The Last Party
. It's based on a videogame which in turn is based on the Warring States period of Japanese history. The generals and warlords of the era are recreated as beat-em-up characters in the game, and in the series they re-enacted those key events from history with manly posturing, testosterone fuelled pronouncements, and special effects budgets shattering special moves. The movie spin-off The Last Party takes the story all the way up to the fateful battle of Sekigahara!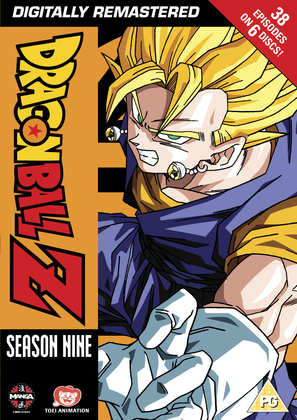 Speaking of dramatic conclusions, I finally made my way to the end of Dragon Ball Z. I had a look at
Dragon Ball Z: Collection 9
over the last few weeks, and my feelings about this concluding arc of the story are overwhelmed by sheer exhaustion at having finished it all. That's nearly 300 episodes over the last year. I could handle that pace once upon a time. I used to be a Neighbours addict. It turns out that I'm not a Dragon Ball Z addict. Click on the review to see why.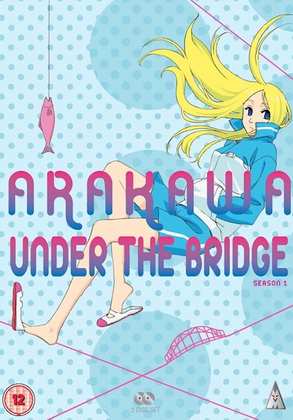 Finally I rounded off the week with a look at
Arakawa Under The Bridge: Season 1
. If you're into surreal, off-beat comedy, then this is the show for you, where a young business executive is rescued from falling off a bridge by a blonde girl, and compelled to repay the debt, agrees to live with her and demonstrate true love. She is from Venus after all, and has never experienced Earth love before. So he has to move in with her. She lives under the bridge, with a kappa, a literal rock star, a mercenary turned nun, a dominatrix dairy farmer, and several other bizarre characters. Weird this show most definitely is, but it's deliciously funny as well. Click on the review to read more.
Sengoku Basara Samurai Kings Movie: The Last Party comes out on DVD and Blu-ray today, courtesy of Manga Entertainment. They also released Dragon Ball Z: Collection 9 on October 21st, while MVM release Arakawa Under The Bridge: Season 1 today.