Page 1 of Ant-Man and The Wasp

Ant-Man and The Wasp

RE: Ant-Man and The Wasp
Gavski

(Elite)

posted this on

Tuesday, 30th January 2018, 22:52
Looking forward to it - quite enjoyed the first one and always had a soft spot for EL.

On another note Blank Panther has picked up some good reviews on first look so will be off to see that when it's out.



I find it kind of funny, I find it kind of sad
The dreams in which i`m dying are the best i`ve ever had.

RE: Ant-Man and The Wasp
Snaps

(Elite)

posted this on

Wednesday, 31st January 2018, 02:14
I'm losing track.
Is there anyone in this I'm not meant to watch due to impending charges?

If not it looks a chuckle.

Snaps


---
My new Flash Fiction blog. All my own work
500ish
---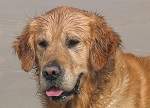 I am not young enough to know everything.