The House by the Cemetery
Lucio Fulci was affectionately known as the 'Master of Splatter' as his films were heavy on gore and violence, with the bloody scenes longer than most directors would dare so that the audience endured along with the character.  Known more for films with gore effects than anything with an internal logic, Fulci compiled a massively impressive oeuvre throughout his career, with the most famous being Zombi 2, New York Ripper and The House by the Cemetery.  As his only Giallo is New York Ripper, his inclusion in Arrow Films' Masters of Giallo series is a little puzzling, as is the choice of The House by the Cemetery which is certainly not a Giallo! These inconsistencies aside, Arrow have given UK audiences the first uncut release of perhaps his most famous film and one that has given the censors things to do since its release.
 
The story, for what it is, involves Dr. Norman Boyle who uproots his family from New York City to Boston where they move into a creepy old house situated next to a cemetery so the good doctor can continue work started by a colleague who committed suicide.  His son, Bob, can see and talk to a girl about his own age that no-one else can see and she warns him to stay away from the house because something evil has taken place there.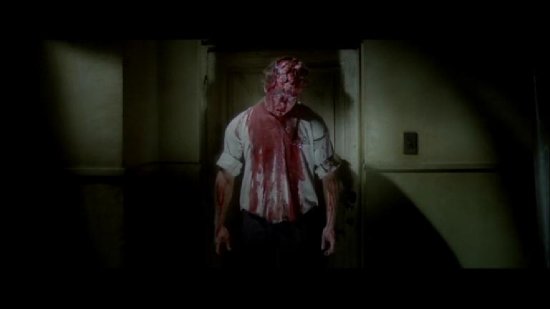 Fulci shows you what to expect in the first three minutes which include a long shot of the spooky looking house at night, a young woman getting dressed after sex, a ghoul appearing and stabbing her through the back of the head so that the knife comes out of her mouth and then dragging her into the basement.  After this stunning opening, you anticipate a film with gore, violence, ghouls, a supernatural element and people being nastily murdered - this is exactly what you get.
 
The plot doesn't actually make an awful lot of sense - we know Dr. Boyle is investigating something to do with Dr. Jacob A. Freudstein but we don't see him do much work; there's a great deal of time spent with Bob talking to Mae who can appear from nowhere and the rest of the film comprises members of the Boyle household, particularly domestic servants, being brutally murdered.
 
Though The House by the Cemetery is, at times, very silly, it does deliver on the shock and gore front with Fulci leaving nothing to the imagination - there are no cutaways from the violence so you imagine the worst, he shows you exactly what's happening in intricate detail.  It's not enough to kill a woman by slashing her throat, both sides of her neck have to be cut open before the knife moves to the front and moves back and forth with plenty of blood spilt.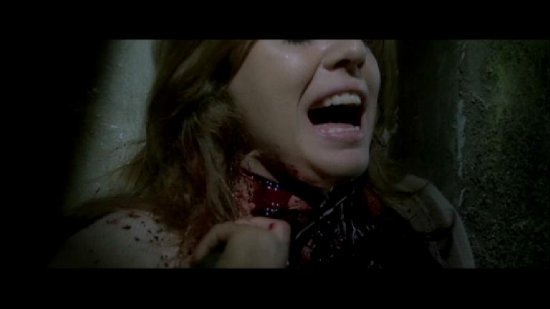 Whilst not my favourite horror film, I do have a soft spot for this as it delivers on the gore front without testing your grey cells or asking you to follow a cohesive narrative.  The only way to watch an uncut version of this previously was to import from the US (which I did some years ago) so it's good that one is now available in the UK.  You can debate the merits of whether Lucio Fulci is a Master of Giallo and why this film was released under such a heading, but if it means that a complete cut is now available for horror fans who don't already own it, it doesn't really matter.

The Disc
Extra Features
There is a nice retrospective in Fulci and his career with contributions from (horror director) Joe Dante and (Fangoria editor) Antony Timpone who talk enthusiastically about watching the film, Fulci's career and his appearance, just before his death, at a Fangoria convention in New York. 
You also get several trailers and TV spots, a deleted scene and a photo gallery which, whilst not adding up to much, are worth looking through.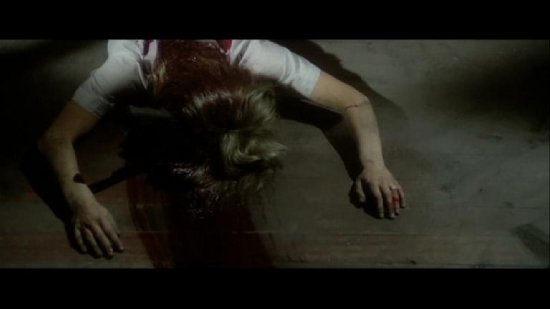 The Picture
I was amazed at just how good this looks, easily comparable to the R1 release, with great black levels and bright colours, especially a vibrant red for the blood.  The effects still stand up to this day whilst not being as convincing as 21st century offerings. 
*The pictures contained in this review are for illustrative purposes only and do not reflect the image quality of the disc.*
The Sound
The soundtrack is very clear with the dubbed voices coming across well though Bob does get very irritating, particularly when he's whining yet Giovanni Frezza isn't even moving his mouth or emoting! 
The score is pretty good and effective, adding to the decent cinematography.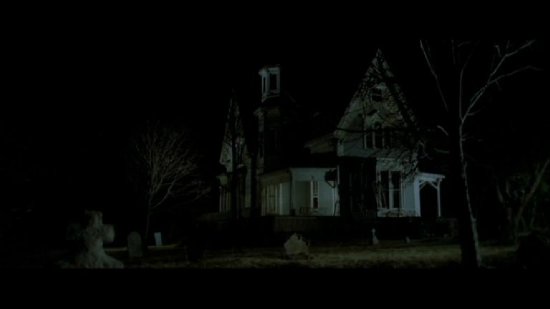 Final Thoughts
I like
The House by the Cemetery
, despite its many flaws and it's great to have it uncut in the UK, not before time.  As one of the first batch of Masters of Giallo films from Arrow, it's a good release and I look forward to seeing the next set of DVDs.