Anime Review Roundup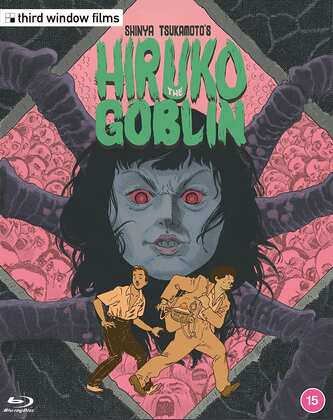 You'll have to settle for a live action adaptation of a manga this week for the new title review. Daijiro Morohoshi's Yokai Hunter manga was brought to the big screen in 1990, but for Western audiences was renamed
Hiruko the Goblin
. It's a comedy horror story, much in the same vein as Ghost Sweeper Mikami, but in the hands of director Shinya Tsukamoto, best known for Tetsuo the Iron Man and its sequels, the film takes on a wholly different edge. An unconventional archaeologist, looking to restore his reputation is called on to examine an ancient shrine beneath a high school. But by the time he arrives, the seal has already been broken, people are going missing, and a monster stalks the halls. Tetsuo style body horror combined with goofy comedy, this is well worth a watch.
This Week I've Been Mostly Rewatching...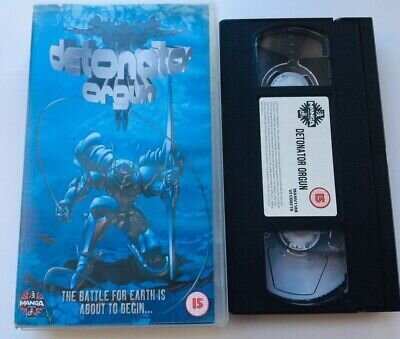 Detonator Orgun. And I watched it on VHS... kind of. Way back when I was transitioning from VHS to DVD, it entailed a whole lot of double-dipping, but I also had a bunch of tapes that I had recorded off the TV, and one or two pre-recorded tapes that I just never felt the need to spend more money on. So I got a combi unit, and spent a significant fraction of a year transferring all those tapes to DVD-R. And in 2022, some eighteen years later, watching a VHS quality DVD disc, on a Blu-ray player, scaled up to a flat panel HD TV, loses a little something in translation. It was originally a Manga Video release, a three episode OVA which was re-edited into a 2½ hour movie and dubbed into English. Set in the distant future in a world at peace, the protagonist is a throwback that fantasises about the 20th Century, when men were men, and adventures were to be had. And then giant robots from outer space attack, intent on destroying the Earth. Luckily, a sexy scientist has been working on a mysterious giant robot that calls to him in his dreams. When he joins with the robot called Orgun, he'll become the hero the world needs.
The vintage Manga dub with its pseudo-American accents evokes nostalgia, for around 10 minutes, which leaves the remaining 2 hours and 20 minutes of this movie to deal with, and it's not an easy ask. It's typical cyberpunk sci-fi, giving an adult spin to giant robot space combat. The problem is that there is a fair deal of virtual reality, and prophetic dreams in the story that as a story telling device quickly gets tiresome. A reliance on wrong footing the viewer and red herrings doesn't make for a good story; which is why I probably never double-dipped on the DVD. For Detonator Orgun did get a DVD release in the UK, with Manga doing a slightly better job of transferring the VHS master to disc than I. Manga released the DVD in 2003, some ten years after the VHS came out, and it's telling that you can probably still find it at retail. One reason to buy it might be the soundtrack from Susumu Hirasawa, better known for the Berserk music, and his collaborations with Satoshi Kon. But that's the only reason I can think of.
Third Window Films release of Hiruko the Goblin comes out on Blu-ray today, January 24th.