Anime Review Roundup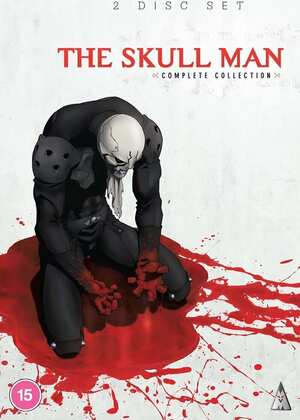 I reviewed
The Skull Man
last week. Go click on it. I suppose you're expecting me to write more in this bit, but I've had the kind of dispiriting week where almost everything I watched tended to disappoint. Whether it was stuff for review, the dreaded mediocre shows that got to the top of the re-watch pile, or stuff that I previously enjoyed, and I found that I've now outgrown. The Skull Man looked promising at first glance, a noir-ish mystery show about a masked anti-hero in an alternate history Japan. But in the end the writers didn't just overegg the pudding, they completely under-puddinged the eggs. Here's the opening theme that's been cut out of the Western releases.
Incidentally, the latest Doctor Who series turned out to be worse than The Skull Man.
This Week I Have Been Mostly Rewatching...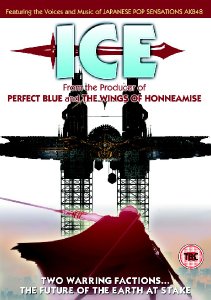 Ice. And then I decided to watch Ice, an obscure OVA series presented as a just as obscure movie. A girl in 1986 gets hit by a truck, and her consciousness wakes up in the body of a warrior in the distant future of 2012. I say distant, as in the intervening years, a catastrophe has befallen the world, killing all the men, and leaving the women to create a feudal society, where they do battle with all manner of genetic mutants. The surviving women are divided into two groups, those that seek their death through hedonistic pleasure, and those that want to save the species through the application of science.
Ice isn't good. It's got oodles of ideas and concepts, but the final execution is a mess. But for a show made in 2007, it does something different, harking back to the old anime 'video nasties' of the nineties, revelling in gory violence and gratuitous sex. It's also got the selling power of eternal super-group AKB48 behind it, providing the theme song, and voicing the supporting characters.
Here's my review
, where I managed to pay more attention to it than I did when I re-watched it this week. It's worth getting in your collection as it's just so different, but as a viewing experience it's better off as background noise. Cine du Monde released it on DVD in 2011, and I say that it's worth having for the sake of having, but I can't find the DVD anywhere, new or second hand. You might have better luck sourcing the US DVD from Sentai, but failing that, the three episode OVA version is streaming on Hidive.
MVM's The Skull Man comes out on DVD today.