Anime Review Roundup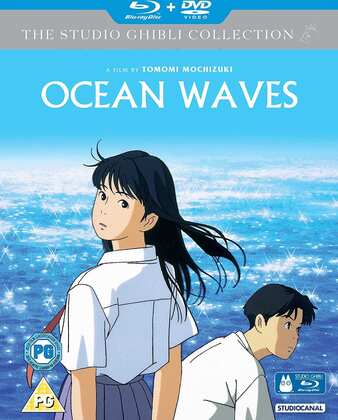 I finally filled that niggling gap in my Studio Ghibli collection, and reviewed
Ocean Waves
. It's a lesser known title from that studio, and it gets a half-hearted Blu-ray release from Studiocanal. The presentation of the film itself is up to their usual standards, but this is one Studio Ghibli title with no extra features whatsoever. That's doubly painful on the wallet given that this is one of the studio's shorter films. It manages to tell a delightful and light teenage drama, one of those fleeting love triangles in high school, when best friends are torn asunder as they both fall for the same girl. Click on the review to read more.
This Week I Have Been Mostly Rewatching...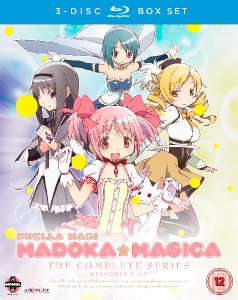 Puella Magi Madoka Magica. There are anime in my collection, shows that I don't like, but shows that I can't not watch. Puella Magi Madoka Magica is very much one of them. It's a magical girl anime, one of those genres, like giant robots that I instinctively shy away from, and it goes into some dark, psychological places with its story. But it's a genre reinvention that you cannot deny. There are two ways to reinvent an anime genre that I have seen, exemplified by the aforementioned giant robots. Teenagers instinctively knowing how to fight giant robots in other giant robots got old pretty quick, but Evangelion came and renewed the genre, with its dark psychological take, complete with biblical overtones. Then Gurren Lagann took another approach, simply amping up the adrenaline, turning the energy and the animation to the max. With magical girls, Flip Flappers and Kill La Kill did the whole visual overload max out thing, but it was Puella Magi Madoka Magica that went the dark route, with the psychological deep dives on the characters and the story, and it's utterly compelling stuff.
Manga Entertainment released Puella Magi Madoka Magica on DVD and on Blu-ray in 2012, and promptly got into trouble with Aniplex for not ripping off the UK public with multiple volumes at exorbitant prices.
Here's my review
. The reasonably priced Blu-ray is out of print now, and second hand is your best bet today, although the DVD release is still available for new at retail.
Studiocanal released Ocean Waves as a BD/DVD combo in 2017.