Anime Review Roundup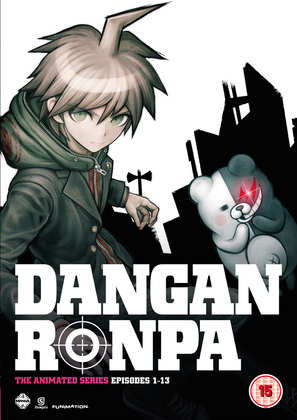 You can have the most oversubscribed genre, the most clichéd story, but it can still throw up a few surprises, as I found out in my first review of the week,
Danganronpa The Animation
. It's based on a videogame, and pits teenagers against each other in a death game in the vein of Battle Royale, albeit with a locked in, reality TV element. On top of this it throws in a detective story murder mystery element, and a courtroom procedural trial element as well. It might just try to do a little too much in its runtime, but it not only makes the most of its clichés and character archetypes, it celebrates them too. Click on the review to read more.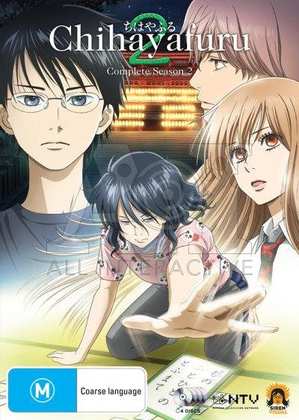 Next I took a look at
Chihayafuru: Complete Season 2
, which was inevitable after Season 1. If you recall, Chihayafuru is the anime about the classical Japanese, pattern matching card game, where verses of poetry are printed on cards, and players face each other, trying to recognise the poems and grab the cards the fastest. It may not be a card game that we are familiar with in the West, but this anime can still make you fall in love with the game, as it's animated sublimely, and made easy to follow. It also blends its sports elements with a whole lot of character drama and comedy, giving us a cast that is very easy to engage with and invest in. It is one of the best anime of recent years.
This Week I've Been Mostly Rewatching...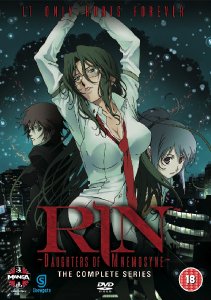 Rin: Daughters of Mnemosyne. This show might be five years old in the UK, but it sparks nostalgia for my first dalliance with anime, back when most of what we got in the UK was of the hour-long OVA format, shows that didn't have to conform to Japanese broadcast standards, and could be darker, grittier, and more up front with sex, violence, and thanks to overzealous dubs, swearing too. This series consists of six episodes, but episodes that last 45 minutes each, and it cuts pretty close to the bone with its content too. It's a show about immortals, but set in the format of a detective show, as the eponymous heroine lives out her eternal life investigating crimes with her partner Mimi. She'd much rather look for lost pets, but she winds up investigating all sorts of supernatural mayhem stemming from an immortal conspiracy stretching through the centuries. Rin: Daughters of Mnemosyne begins its tale in 1990, and the story stretches through the episodes through to 2055, which makes for a compelling tale indeed.
Manga Entertainment released Rin: Daughters of Mnemosyne on DVD back in 2010, and it is still available and cheap right now. Funimation released it on Blu-ray in the US, but that release is Region A locked. A Region B Blu-ray does exist, but it's in German. Here's
my review for the show
if you want to know more.
Danganronpa The Animation was released on DVD and Blu-ray on November 9th by Manga Entertainment. Chihayafuru has been released on DVD by Siren Visual, and is only available on import from Australia.