Anime Review Roundup
MVM's New Year Licence Announcements
It wasn't just Manga Entertainment who had goodies to announce over the holiday period, the New Year heralded
new titles from MVM
as well, who surprised fans with the reveal that
Accel World
,
We Without Wings
, and
Chrome Shelled Regios
would be released this year. They also mentioned that that they would endeavour to release more titles on Blu-ray in 2014. Accel World is scheduled for a June release, and is from the creators of Sword Art Online, if you need an added enticement.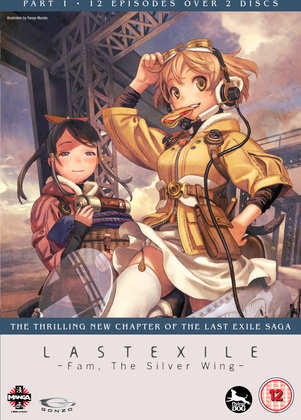 My final anime review of 2013 was for
Last Exile: Fam, The Silver Wing Part 1
. It's a sequel to the classic Gonzo series Last Exile which melded futuristic sci-fi with steampunk aviators. It was a visual feast with a compelling storyline. After Gonzo had their little trouble at the end of the last boom, they needed a title with which to make an impact, and how better than to revisit one of their most influential titles. Fam, The Silver Wing has a different setting, and a different story, but the steampunk designs are still there, and the CG animated flight sequences still manage to impress.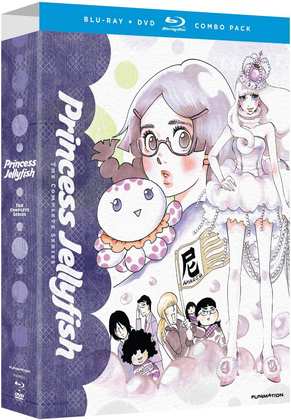 I didn't have a good time with the UK release of Princess Jellyfish. In fact it was so dispiriting a review that I simply had to watch the show again in a more amenable manner. That manner turned out to be through importing the US release, which has even more added value (including Blu-ray discs if you can play Region A) in the form of extra features, and I had no complaints about the subtitling this time. With no production flaws to distract me, I watched
Princess Jellyfish: The Complete Series Limited Edition
at my leisure, and this time realised that it is one of the best series that I own!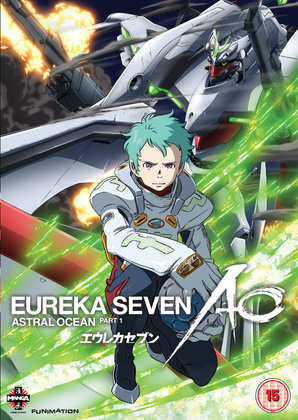 And the first anime to be released in 2014 is...
Eureka Seven AO: Part 1
. Just like Fam: The Silver Wing, this is a sequel to a classic sci-fi series, although this time it's Studio Bones that does the honours. I never got to see the original Eureka Seven, with a long standing distrust of giant robots in stories instrumental in staying my credit card to the point that the original series is now out of print. After watching Eureka Seven AO, with its well written story, the engaging characters, and some stupendous animation, you can bet that there is a degree of kicking myself going on.
Manga Entertainment released Last Exile: Fam, The Silver Wing Part 1 on DVD and on Blu-ray in the first week of last December, while they release Eureka Seven AO: Part 1 today. Funimation released Princess Jellyfish Complete Series Limited Edition back at the start of 2012.