BBC Worldwide October Releases - Part 1
Time for the first of a few looks at what
BBC Worldwide
have coming our way in October, starting off with no less than a complete box set of a legendary sci-fi comedy, the
Red Dwarf: 25th Anniversary Box Set
.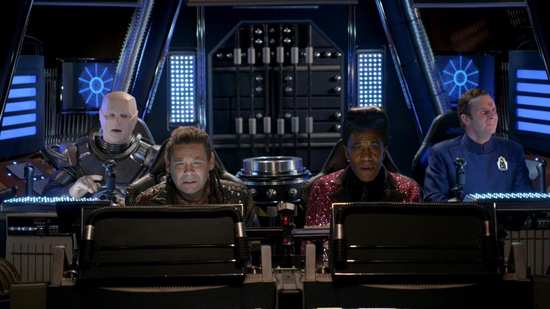 This set features every episode to date on DVD, from the first broadcast in 1988 to
Red Dwarf X
, and a load of extras as well. It stars Craig Charles, Chris Barrie, Danny John-Jules, Robert Llewellyn, Norman Lovett, Chloë Annett and Hattie Hayridge. The recommended retail price will be £102.12.
Three million years ago, a radiation leak killed the crew of the mining ship, Red Dwarf. The only survivor was Dave Lister, the chicken soup machine repairman. He spends his time on the ship with a holographic projection of Arnold Rimmer (his dead bunkmate), Cat (a life-form that evolved from Dave's cat), Holly (the ship's senile computer), and Kryten (a service mechanoid).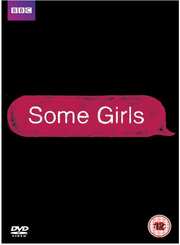 Joining the above, also on DVD, is the
BBC Three
comedy series
Some Girls
. Written by Bernadette Davis, this stars Adelayo Adedayo, Mandeep Dhillon, Alice Felgate, Natasha Jonas, Dolly Wells, Jassa Ahluwalia and Franz Drameh.
The RRP will be £20.42.
This is about the lives and loves of a group of quirky 16-year-old girls who play on the same school football team and live on the same inner city estate. We join them on their bumpy journey through adolescence taking in boys, sex, cliques, teachers, heartbreak, fun and even some football along the way.
At the heart of the comedy is Viva, whose ambition is to "stay motivated" and become a top child psychologist on Living TV. Viva is great friends with Holli, whose entertaining, violent outbursts are legendary. Saz and Amber complete the gang. They talk about everything from history homework to their ambitions in life. They share everything, their clothes, their moods, their secrets and occasionally their mothers' tranquillisers.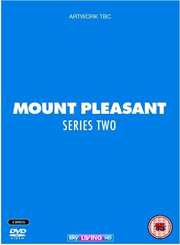 Lastly for today, another comedy, Mount Pleasant: Series 2 arrives with a retail price of £20.42. Joining Sally Lindsay, Daniel Ryan, Bobby Ball, Pauline Collins and co for the second season are George Sampson, David Bradley, James Dreyfus and Robson Green.
Lisa is a 30-something Mancunian who has been married to plumber Dan for ten years. Lisa and Dan live on a smart cul-de-sac in Mount Pleasant, a small suburb to the south of Manchester. Lisa's ever-present parents Sue and Barry live nearby. As we're reunited with the residents of Mount Pleasant, everything is rosy for Lisa and Dan. Unfortunately the same can't be said for the rest of the gang.
More from
BBC Worldwide
, tomorrow.