A guide to the Edinburgh Festival Fringe 2013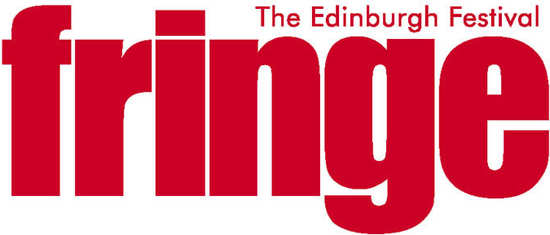 I had hoped to post this about three weeks ago, but I've been way too busy.
So better late than never, here's a quick guide to some of the shows at the Edinburgh Festival Fringe 2013 that I think are worth checking out... Even if you miss these shows at the Fringe, you'll find many of them touring the country between September 2013 and June 2014... Get out and support live comedy if you can.
I'll start with a couple of shows that I've already seen in preview...
Nish Kumar is a Comedian
A beautifully polished hour of stand up, especially for a June preview. The title becomes clear during the wonderfully observed and crafted hour. A show about identity, offence and what happens when your face is the top hit for a certain search term on Google.
Richard Herring - We're All Going to Die
We're all going to die. An inescapable fact. And the title of Richard Herring's 10th different stand up show in the last 10 years.
I'll declare an interest. I've seen them all, mostly live, as well as on DVD. And I've consumed almost all of his other output, including his sports podcast "Me 1 vs Me 2 Snooker". I think he's an excellent stand up comic.
When I saw this show in June, it was just the third time he had performed the new show. It was just 18 days since the final performance of his previous show. As you might expect from such a nascent show, much was read out from pieces of paper, as the material was tried out in front of an audience (some for the first time). But he is rather good at his job, so there was already plenty of great material that will stay in the show right until the end of the 2014 touring version.
Even at this early stage, laughter was guaranteed, and this will be a must see in Edinburgh, and another jewel in the crown of the King of Edinburgh. There is a lot of personal material here, some very raw due to a recent family bereavement. But it is all from the heart.
All attendees will receive a free DVD featuring clips of his last 9 shows and a few other bits and pieces.
Look out also for his Edinburgh Fringe Podcast (RHEFP) each day, and a one off performance of Me1 vs Me2 snooker.
And now some shows that I'd be attending if I could get to Edinburgh this year...
Abandoman: Moonrock Boombox
Hip hop improvisation from Ireland, always a fringe highlight at the Udderbelly.
Adam Hills: Happyism
Host of Channel 4's The Last Leg, another run out for Happyism, always a joyous show from this loveable Aussie. Sundays with BSL sign interpreter Catherine King, which brings a whole new dimension to the show for all audience members.
Adam Kay: How to Be a Bogus Doctor
Want to be a doctor, but can't be bothered with the inconvenience of years at medical school? Adam Kay, one half of Amateur Transplants, has help and advice for you. Expect much health-related fun. See also Amateur Transplants: Adam Kay Is Going For A Number One, and Suman Biswas : Still Alive after Amateur Transplants and Free After Amateur Transplants
Alexei Sayle
One of the founders of alternative comedy performs his first full-length stand-up show in 17 years at The Stand. Got to be worth a punt.
Alex Horne: Lies
Star of Radio 4's The Horne Section, expect word play, puns and wonderful storytelling. Watch out also for The Horne Section shows.
Alistair McGowan: Damn Labels!
A return to his roots for McGowan who has been touring during 2013. Having seen him in a cathedral this year, definitely worth seeing for excellent routines and some spot on impressions.
The Alternative Comedy Experience
Curated by Stewart Lee and filmed for Comedy Central, a great bill of acts each night.
The Alternative Comedy Memorial Society
The ACMS is back in Edinburgh for another run of something slightly different. Champion.
Andrew Lawrence – There Is No Escape
Fresh from a couple of Radio 4 series, more careful observations on modern society from this excellent talent.
Andrew Maxwell: Banana Kingdom
Another regular festival Andrew, always funny and inventive, mixed with playful invective.
The Appalling Carly Smallman
Carly Smallman invites you into the world of the appalling and chaotic for her heart-warming and irrepressibly hilarious debut show. A regular tweeter, she has been building up to her first hour-long show for nearly a year. Could prove to be a festival hit.
Ardal O'Hanlon
Father Dougal needs no introduction from me.
Arthur Smith Sings Leonard Cohen (Volume Too)
The original show was a classic, another hour of brilliance from Radio 4 Extra's regular host Arthur Smith.
Brendon Burns Hasn't Heard of You Either
No information is being released about this show. Burns might be about to repeat his award winning run of a few years ago, with a beautiful twist...
Bridget Christie – A Bic for Her
Fresh from a brilliant Radio 4 debut, there's plenty of buzz around Bridget Christie's newest hour of amusement.
Christian Reilly: Songs of Praise
Amusing songs and parodies from AIOTM's (AIOTM's) musical maestro.
David O'Doherty Will Try to Fix Everything
The Shakira-obsessed master of the tiny keyboard returns with more brilliance. What will appear in his beefs 2013?
Doc Brown
Comedy and rap have never been joined together with such brilliance... The Archers in rap form? Genius.
Domestic Science - Helen Arney and Rob Wells
Science and comedy combine at the free fringe, with special guests. Educational and amusing. See also Festival of the Spoken Nerd – Full Frontal Nerdity.
Do The Right Thing
Hit panel show podcast hosted by Danielle Ward with team captains Michael Legge and Margaret Cabourn-Smith. Four nights only from 18th August. Catch it on the internet afterwards.
Fred MacAulay: 25 Fringes
One of the few chances you get to see Fred doing stand up. Another fringe highlight, alongside his daily radio show from the fringe.
Gareth Richards: Gareth Goes Electric
Gareth always dreamt of playing the Albert Hall like Bob Dylan. In 2011, he was invited to perform there supporting Engelbert Humperdinck. Gareth couldn't say no. He should have. Amusing musical comedy and stand up.
The Ginge, the Geordie and the Geek – Live
An Edinburgh staple, a sketch group, soon to appear on BBC 2.
Gráinne Maguire's One Hour All Night Election Special
Could even make you feel sorry for John Major. An impressive achievement.
Greg Proops
Part improv, part drug-ridden anecdotes, Greg Proops is back on the Fringe for his 39th award-seeking year. Each show is different as Greg cannot remember his act from night to night. See also Greg Proops: The Smartest Man in the World Podcast (three nights only).
Henning Wehn's Authentic German Christmas Do
Christmas comes early! Celebrate the jolliest time of the year with the German Comedy Ambassador. In addition to efficient stand-up, there'll be renditions of the fatherland's favourite Christmas carols. Frohe Weihnachten. Wunderbar! Henning is a brilliant performer, always worth watching.
Nat Luurtsema - Here She Be
Promises to be another clever hour of comedy from one third of the Jigsaw sketch group and prolific tweeter... See also Jigsaw – Jiggle It
The Horne Section Live in a Cow
Improvised and scripted brilliance from talented musicians led by Alex Horne. Will you see the tempo of a band controlled by a table tennis bat and ball? Genius.
James Acaster – Lawnmower
Classic scrapes from Josh Widdicombe's radio show regular Acaster.
Jason Byrne's Special Eye
Jason Byrne and his Special Eye head to McEwan Hall. Worth it for the lazy eye t-shirt alone.
Jay Foreman: No More Colours
The multi award-winning musical comedian returns to Edinburgh with a new hour of songs and poems. Saw him on Dave Gorman's 2012 tour, very good.
Jenny Eclair: Eclairious
The original Grumpy Old Woman. An Edinburgh staple, always worth seeing.
Jessica Fostekew: Moving
Moving house and sharing with odd folk make for an amusing hour.
John Gordillo: Cheap Shots at the Defenceless
An unsung hero of the fringe, always worth catching live.
John Lloyd: Liff of QI
The founder of QI, Blackadder and Spitting Image returns to his roots as writer/performer (only 30 years later) with a hilarious take on The Meaning of Liff and other quite interesting stuff.
John-Luke Roberts: Broken Stand-Up
A prolific writer of much Radio 4 output with another new show.
Jonny & the Baptists: Bigger Than Judas
New darlings of Radio 4 bring a new hour of musical comedy for your delectation.
Katie Mulgrew: Your Dad's Not Funny
Katie wanted to be many things growing up. A hairdresser, Michelle Pfeiffer, but not a comedian. This is because her Dad is Jimmy Cricket. This is her story.
Late'n'Live at the Gilded Balloon
An Edinburgh institution, which only starts at 1am each morning. Over a quarter of a century for this bear pit of comedy...
Lloyd Langford: Galoot
An hour of intelligent brilliance from this Welsh wizard...
Lucy Porter – Northern Soul
Always a delight, no Edinburgh would be complete without the wonderful Lucy Porter.
Marcel Lucont À La Carte
A laconic hour from the Fringe's favourite Frenchman...
Marcus Brigstocke: 'Je m'accuse – I am Marcus'
Podium dancer, oil rig worker, food addict, musical theatre enthusiast, posho, eco-hypocrite, ex-Goth, award-winning comedian and chief beverages operator at the Little Chef – screw politics! Let's talk about Marcus. See also Unavailable for Comment...
Mark Thomas: 100 Acts of Minor Dissent
Lots of little things will add up to another brilliant new hour of subversion from Mark Thomas.
Matt Forde: The Political Party
A new hour of satirical stand-up from John Richardson's former BBC 6 Music sidekick - politics has never been so entertaining.
Michael Legge – Free Wi-Fi
An hour of anger and joy from the man who does not look like Dave Gorman. See also "Do The Right Thing".
Mitch Benn is the 37th Beatle
Another wonderful hour of whimsy and great songs from the Now Show favourite.
Nick Helm: One Man Mega Myth
Anger, ire, emotion and intelligent observations mixed with music.
Norman Lovett – Old and New
Still low key, still funny. And still very much interested in the Sugababes.
Paul Merton's Impro Chums
A short run, and always different every night. Masters of improvisation.
Pete Firman – Scoundrel
Magic and comedy from this loveable scamp.
Phill Jupitus and Deborah Frances-White: Voices in Your Head – The Phill Jupitus Experiment
Voices in Your Head returns, with Jupitus taking on The Voice each night. Who will triumph?
Reginald D Hunter: In the Midst of Crackers
Fresh from FA controversy, another sharply observed hour from Reg.
Rich Hall and Rich Hall's Hoedown
A new stand up show from Hall, who is always worth watching, followed by a new hour of country songs...
Rory McGrath and Philip Pope - Bridge Over Troubled Lager
Two legends of TV comedy (most comedy songs on TV in the 80s and 90s were the work of Pope) join forces again for another hour of musical fun.
Sarah Millican – Home Bird
A limited run which was sold out ages ago, as with much of her tour that sold out over a year in advance. But she's back at the festival, where it all started for her a few years ago.
Sara Pascoe vs the Truth
Sara doubts her own existence. Will she still exist after this new one hour show?
Set List: Stand-Up Without a Net
Soon to be on Sky, this is the show where comedians appear moments after being given a random list of topics for their set. They have to make it up as they go along. Terrifying for many of them, brilliant for the audience.
Stephen K Amos Talk Show and Work in Progress
Stephen K Amos chats with guests in a foray into the interview world, and then later in the evening he works through a new set of material.
Stewart Lee – Much A-Stew About Nothing
Working through new ideas, you either love him or hate him. But there definitely won't be a team of writers behind him.
Susan Calman: Always (A Work in Progress)
After a great Radio 4 series, and more appearances across the BBC, a new hour of stand up from the brilliant Calman. Awesome.
Tom Wrigglesworth: Utterly at Odds with the Universe
A wonderfully observed hour from Sheffield's favourite son.