Anime Review Roundup
New Player Enters The Anime Market?
Last week, an
eagle-eyed forum member at Anime UK News
spotted a couple of long deleted vintage anime titles on a few e-tailer websites. The Place Promised in Our Early Days and Elfen Lied were titles originally released in the UK by ADV Films, but have long since been out of print. A little research and e-mailing seem to confirm that this is genuine, and that a company called 101 Films has picked up the titles for re-release in the UK. They'll be out here early next year. This isn't the first time that a company has released old anime titles in the UK, but releases of shows like Initial D and Inuyasha were less than successful experiments. Here's hoping that 101 Films manages to find some longevity in the UK scene. It might be worth waiting before placing pre-orders though, as pre-order prices are fluctuating wildly.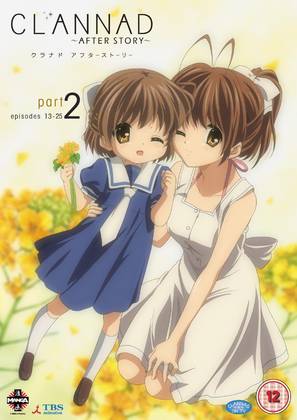 A couple of reviews for you last week, beginning with the conclusion of Clannad in
Clannad: After Story – Part 2
. Be warned, tears will flow, heartstrings will be plucked, and tragedy will strike. And that's just by reading my review. The actual anime is a lot more effective in that regard. Key Visual have a talent in that area, they have an unparalleled ability to make grown men cry into their beards, and with Clannad we see the pinnacle of their art. But once you've mopped up the tears, been through therapy for your sudden lapse into lachrymose mania, you have to wonder if the show's any good.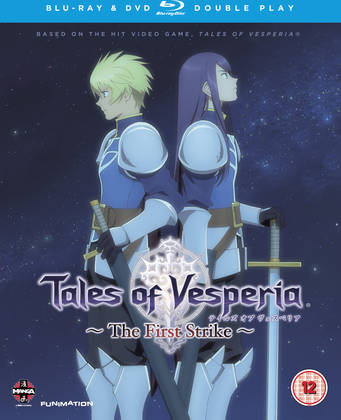 I concluded the week on a note of sword and sorcery, as the fantasy RPG epic
Tales of Vesperia
gets an anime feature film prequel in The First Strike. I've never played the game, so I went into the movie expecting to be totally out of my depth. Thankfully we get a story that is accessible to all, with some seriously cool action animation from studio Production IG. Bullet Time works with swords and monsters! I don't think you could call it Sword Time though.
Both Clannad After Story: Part 2 and Tales of Vesperia: The First Strike come out today courtesy of Manga Entertainment. Both are available on DVD, while Tales of Vesperia: The First Strike also gets released as a Blu-ray/DVD combo.