Two Bruce Lee documentaries arrive in March on DVD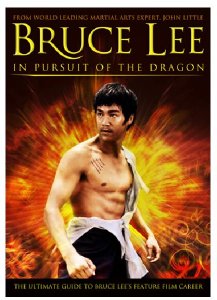 In Pursuit of the Dragon
RELEASED ON DVD 12th MARCH 2012
THE ULTIMATE GUIDE TO BRUCE LEE'S FEATURE FILM CAREER
FROM WORLD LEADING MARTIAL ARTS EXPERT
JOHN LITTLE
In Pursuit of the Dragon is a fascinating documentary from award-winning Bruce Lee expert, John Little. It follows the chronology of Bruce Lee's films (
The Big Boss, Fist of Fury, The Way of the Dragon and Enter the Dragon
), which were filmed across Thailand, Macau, Rome and Hong Kong.
Re-mastered extracts from the features are skilfully combined with state-of-the-art, high-definition videography, transporting the viewer back to the countries and locales that made martial arts movie history. In addition, this documentary features interviews with key cast that performed alongside Lee. No stone has been left unturned and no location has been ignored.
In Pursuit of the Dragon
also features a remarkable bonus feature - the last surviving on-camera Bruce Lee interview.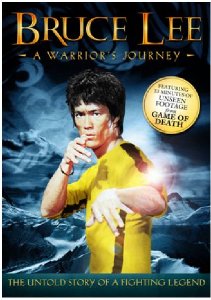 Bruce Lee: A Warrior's Journey
RELEASED ON DVD 12TH MARCH 2012
THE UNTOLD STORY OF A FIGHTING LEGEND
"A Collector's Dream
"
MARTIAL ARTS ILLUSTRATED
"Finally, after all these years, Bruce has been given a stage and allowed to show his worldwide fans exactly what he had in mind for this film (Game of Death)".
-
Linda Lee Cadwell (Bruce Lee's widow)
Bruce Lee: A Warrior's Journey
is a revealing documentary that uncovers the very soul of Bruce Lee for the first time; his battles against cultural and professional bigotry; how he survived his near crippling back injury; and how he developed a radically new approach to martial arts based upon his philosophy of total freedom for the individual practitioner. It is the story of how he used these experiences and ideologies to create a breath-taking form of cinema that has yet to be equalled.
The documentary includes three legendary action sequences, filmed for his unfinished masterpiece, Game of Death, that were not originally used. They have now been found, restored and are presented here for the very first time.
Bruce Lee: In Pursuit of the Dragon
Running Time: 60mins approx
Cert: E
RRP: £15.99
Cat No: KAL8163
Barcode: 5060192811629
Bruce Lee: The Warrior's Journey
Running Time: 96mins appox
Cert: E
RRP: £15.99
Cat No: KAL8162
Barcode: 5060192811612