Reallusion Launches iClone 5 with 3D Real-Time Innovation Featuring Microsoft Kinect Motion Capture
Reallusion announces the release of iClone5, a new movement in 3D real-time animation powering previz and production with ABC's Jimmy Kimmel Live, Comedy Central's The Daily Show, indie animators and educators worldwide.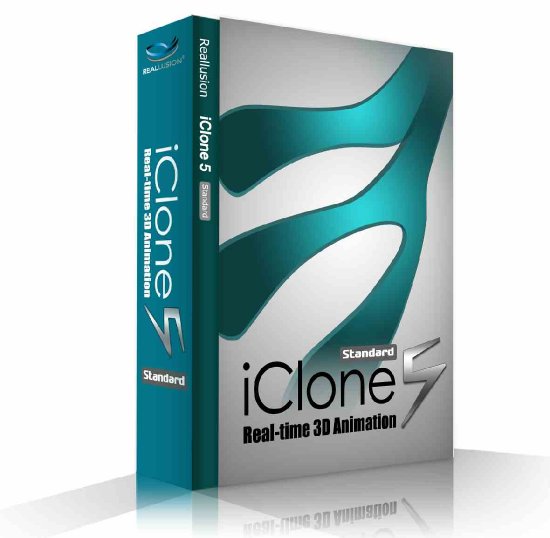 Reallusion's iClone5 presents breakthrough motion-building technology with multiple motion capture, editing and blending features.  Microsoft Kinect for production of real-time motion-capture animation has arrived.  iClone5 is the first commercial animation tool to provide revolutionary support for the Kinect device enabling users to create custom motion from their home, office or studio.  Requiring only a few feet of space and an affordable price; Microsoft has opened the way for users to adopt motion capture hardware, on a budget.   
Reallusion, a certified Microsoft Kinect developer revealed the technology and announcement of the iClone Kinect plug-in during Microsoft TechDays September 2011. Record actor motion with Kinect and further enhance the animation using iClone5's built-in HumanIK from Autodesk.  Innovation in motion with iClone5 offers more ways to get your actors moving.  The Motion Puppet tool reveals a number of character performances that can be puppetted or looped to generate walk-cycles, dialogue gestures, emotional exclamations or steady idle behavior.
Seamlessly create multiple motion sequences with the new MixMoves smart motion system that auto-calculates the most natural transition between multiple motion files.  Animating digital actors with iClone5 lip-synch, facial animation & body puppeteering provides a total real-time solution for quickly generating and animating custom 3D actors.  iClone5 visual enhancements include real-time ambient occlusion, toon-shader, stylistic shader effects, lighting multiplier, height-map terrain and increased level of detail (LOD) management. 
iClone5 adds physics to objects for dynamic and interactive scene animations with rigid body and soft body prop templates.  The production and previz work environment of iClone enables artists to access a total studio of 3D production tools.  iClone5 features enhanced filmmaking tools to speed animation production while providing cutting-edge real-time performance optimizations to make highly-detailed visual fx while the PC remains in high-performance. 
Additional Features:
Digital Actors

Replicate real-life with photo-to-3D actor creation
Design & direct 3D characters ready-rigged for body & facial animation
Multiple character styles for human and non-human varieties
Avatar proportion editor enhanced in iClone5 for scaling body segments
G5 characters introduced with improved mesh and morph

Motion Puppet

Audition and record body motion with innovative actor puppeteering.
Blend 

MixMoves mocap

 library motions to create seamless transitions from motion to motion.
Animate on-the-fly with real-time 

Microsoft Kinect 

motion capture

3D Video Compositing

Drag & drop video into scenes as video wall props or video texture for 3D objects.
Create Virtual studios for green-screen work with real actors
Export animation for use in post-production with 32-bit alpha channel support.

Production & Previz

Real-time Ambient Occlusion, HDR, Toon Shader & Sketch
Physics engine for simulation of Rigid & Soft body, includes props
Just-in-time animation for studios and on-air production
Real-time creativity for Previzualization of live-action with animation
Web, HD video & 3D Stereoscopic rendering
Multi-view picture-in-picture for simultaneous camera viewports

Scene & Terrain

Level of detail (LOD) management
Tree & grass brush for planting a meadow, one tree or a forest at one time
Height-map Terrain increases terrain quality & topologies

3D Content Marketplace

Largest online catalog of real-time ready assets
Download and demo content to try before you buy
Buy, sell & share content
http://City.Reallusion.com
PRICING and AVAILABILITY:
Download versions and box versions of iClone will be available from the Reallusion Online  Store at 
www.reallusion.com
, with prices starting at £69 for the Standard version, PRO version of iClone5 at £159, iClone Kinect plug-in £79. Availability at leading retailers worldwide will follow. Business site licenses, with prices based on volume requirements, and educational discounts are available directly from 
www.reallusion.com
.
Free trials and upgrades are also available at the Reallusion website.