Reallusion Brings Facial Animation for Mobile Games to GDC
Reallusion Unveils New Universal Pipeline That Enables Any Game Character to Come to Life from Head to Toe
Reallusion
has unveiled its universal facial pipeline for game designers with iClone 5.4. New features enable any game character to be imported and come to life from head to toe. Easy-rig characters with bone, bone-morph or morph-based character for auto-lip-synch and motion puppeteering.
"We want to do for game designers and developers what we've done for animators and filmmakers," said John Martin, VP Marketing, Reallusion. "With universal support for game developers, the iClone Animation Pipeline evolves the ability to quickly generate characters and talking avatars on a budget for indie, commercial and educational projects."
iClone 5.4 and 3DXchange 5.4 enliven any 3D character with body-motion and facial-animation to enable game developers to generate character motions for any game engine. Unity 4.1's Mecanim animation is fully supported by iClone with an optimized pipeline for creating game character motions. iClone enhances support for DAZ3D's Genesis characters with new one-click capability to import and rig Genesis 3D characters for face and body animation in iClone. GameBones in iClone 5.4 adds a specialized skeleton for developers to utilize in their character design offering a more efficient game content creation solution.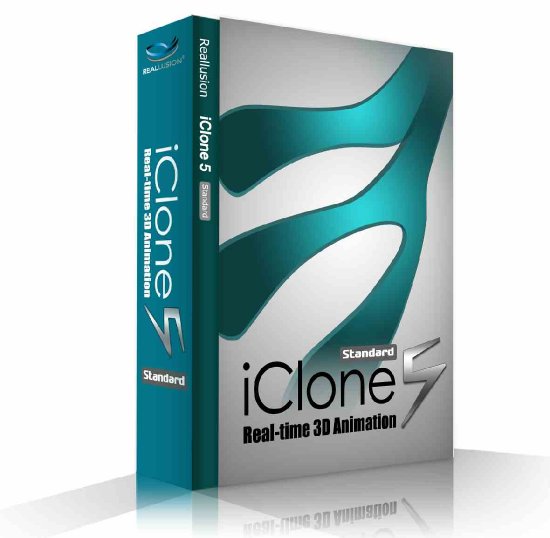 iClone & 3DXchange simplify the animation pipeline with quick character FBX import and complete character animation creation. iClone & 3DXchange bring power-tools for developers with or without animation experience. Reallusion's iClone and CrazyTalk interactive avatars are on display at the GDC Expo portion of the Game Developers Conference, March 27-29, booth #2031.
Video: New iClone Facial Animation Features
New Facial Animation Features in iClone 5.4 & 3DXchange 5.4
iClone 5.4 Features
Full Facial Animation for Bone, Morph and Bone-Morph Faces (DAZ, Zbrush, Autodesk)
Look At & Auto Blink for imported 3D characters
Viseme Strength Tuning
New G5 Talking Heads for Better Lip-sync & Tongue Movement
Improved Motion Editing
View Bone Mode & Edit IK for Extended Bones
Custom Spring Effects for Props
iClone on the "Nick Kroll Show" on Comedy Central:
http://www.comedycentral.com/video-clips/f1dot8/kroll-show-post-grad-the-video-game
GET STARTED
iClone 5.4 is available now. Download your free trial copy:
http://www.reallusion.com/iclone/iclone_whatsnew_v54.aspx