Charity urges football fans to Give Skin Cancer The Red Card
Football fans could be left facing health penalties if they fail to protect their skin during the World Cup.
With World Cup fever mounting ahead of the tournament kick-off on Friday, Gillian Nuttall, founder of malignant melanoma charity Factor 50, is urging fans both here and in South Africa to make sure the atmosphere is all they're soaking up. Not damaging sun rays.
Factor 50 launched its "Give Skin Cancer The Red Card" campaign today and Gillian wants everyone to get on board to spread the message of covering up in the sun. She said: "It's easy to get carried away in the atmosphere of the World Cup. Spending the day outside, watching the game with friends and enjoying a few beers and a barbecue but the warmer weather is something we should enjoy while protecting our skin."
"Players are well aware of the dangers of prolonged sun exposure and their management teams ensure sun protection is readily available, not just when playing abroad in unknown climates but also in the UK."
"It is a common misconception that we only need to take action when holidaying or travelling abroad. The British sun can do untold damage and it's time everyone took notice."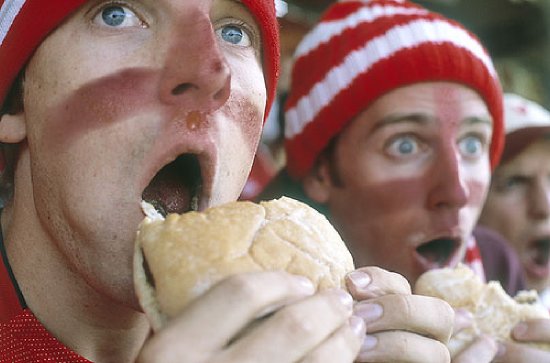 The Give Skin Cancer The Red Card campaign aims to dispel myths about how safe we are in the British sun and raise awareness of malignant melanoma.
More than 10,000 people in the UK are diagnosed with melanoma each year, with almost 2,000 people dying from malignant melanoma. It is the second most common cancer among people aged 20 to 39. One in five people who get malignant melanoma will die. Men fare less favourably in responding to treatment.
The summer sun is most damaging during the middle of the day so people should stay in the shade between 11am and 3pm.
Factor 50 was founded in autumn 2007 by Gillian Nuttall after she lost her friend to malignant melanoma. The charity aims to raise awareness of the dangers of overexposure to the sun, the use of sunbeds and also raise funds for research and malignant melanoma clinical trials.
Factor 50 works closely with the research team at The Christie.