Review of Bright Lights, Big City
Introduction
Jamie Conway lives in the big city of New York and works as an article researcher for a rather dull coffee table magazine. He really wants to be a novelist but somehow he can`t get past the title page. His life is rapidly going down the pan, his lovely model wife has left him and he spends every evening getting coked- up with his good friend Tad. Jamie`s mother died a year ago and he won`t speak to his brother on the phone.
He is running so fast something is going to give out. His job bores him and he can`t summon enough energy to give to it after being out all night partying.
His life rapidly goes out of control when he does something stupid at work and things are brought to a head. In scenes pre-cursing `Allie McBeal` a talking foetus of Jamie discusses his troubles with his friends.
The film covers a few days in his life when there is a period of intense emotional upheaval. It is based on the first novel by `Yuppie` writer jay McInerney.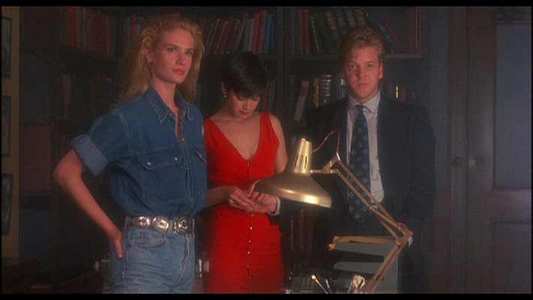 Video
Sadly nothing to report other that this is a below average transfer. La la what is the point? You may well ask. Once again they have slapped it onto a disc and pushed it out into the budget-bins. I`ve seen better prints from older films.
Audio
The sound is reproduced on Dolby Digital. The dialogue is clear enough. Donald Fagan produced the accompanying soundtrack, for those too young to remember he headed up Steely Dan before going solo.
Also due to the locations of clubs and discos a fairly unbearable 80`s disco music, sadly I can`t recall any of the music playing in these clubs.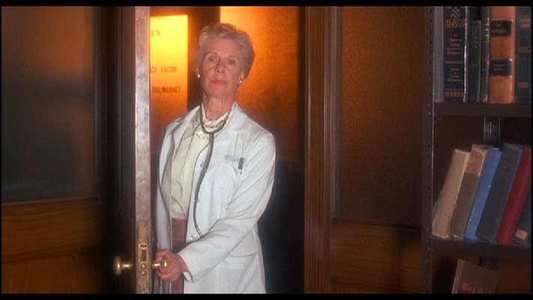 Features
Again, nothing to report, apart from the original trailer for all you collectors out there. Another missed opportunity to pump up the potential sales of the essentially nostalgia piece.
How about a where are they now feature? Well some of them are dead, one of them married Kevin Klein and one is having a really bad day at the moment. As for Mike J Fox, seeing his energy driven performance, I feel desperately sad that the debilitating disease of Parkinson`s has robbed us of the chance to see him develop further. Anybody wanting an update on Michael might care to read his autobiography` Lucky Man`-it will make you stop moaning about your life for half an hour.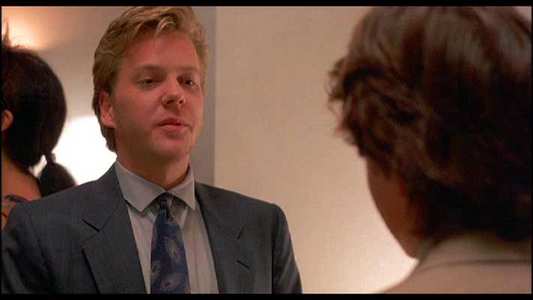 Conclusion
An enjoyable introspective look into what has been called the dark side of Yuppiedom. Watching this makes this period piece it is easy to believe that it represents all the worst aspects of that decade. The frantic sniffing of substances made my poor nose itch. There are some notable performances including a brief one by Diane Wiest as Jamie`s mother. It drags in places and suffers from the trendy settings, which look rather dated as do the clothes and hairstyles. Apparently Phoebe Cates is one of the stars of this film but she seems to have a collective screen time of about five minutes. Kiefer Sutherland shows none of his potential in his rather average performance. Michael J. Fox puts in a good effort in as a more desperate character than any of his previous roles.
The DVD is another wasted opportunity to produce a nicely presented piece suitable for fans of either Fox or Sutherland.
It`s a reasonably intelligent nostalgic piece but at £4 and £10 to buy to rent you might as well watch it on the TV.