Review for Fellini`s Casanova
There is something special about the filmmaker Federico Fellini. You can feel it in his films. With such oddities as La Strada (1954), La Dolce Vita (1960), 8½ (1963) and Juliet of the Spirits (1965) under his belt, you know you are in for a rare treat when you put that disc into your DVD player. Fellini brings a bizarre and baroque 'otherworldly' quality to his visual texture - an eccentric circus-freak vibe that transforms his movies into disjointed and poetic nightmares…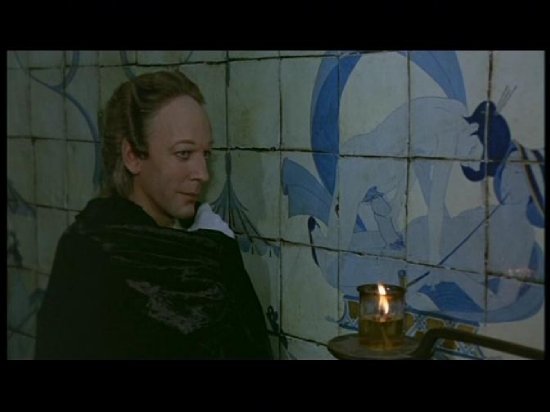 It was in 1976 when Fellini teamed up with the sultry Donald Sutherland to make a movie about a 'mythical sex maniac' that he asked us to look past this lifeless identification tag. With his scalpel, he dissects the personality of Casanova and rummages through the depths, finding the mechanisms that made this legendary lothario tick. Beyond his sexual conquests, Casanova was also a poet, philosopher, mathematician, author and adventurer. His outlandish sexuality ('mortify my flesh') coexisted with his life as a great lover ('your ethereal beauty awakens the artist in me'). Casanova opened the doors to the pleasures of life and the cardinal desires of the flesh. This monster-like obsession and desire for woman infused his life with meaning, beauty and passion but also anger, pain and loneliness…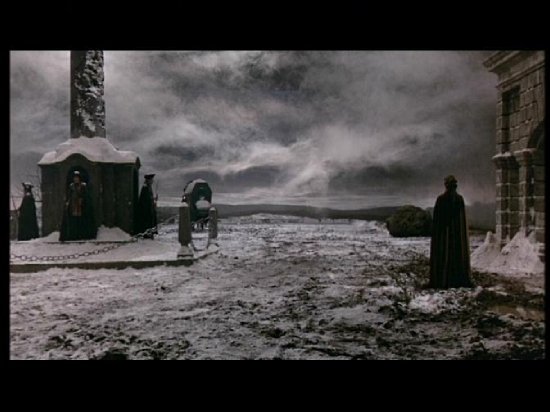 In Fellini's biopic, sex becomes a performance, a tragic ballet. Casanova is a tool, a mechanism manipulated by the desires of others. When Fellini introduces Casanova, he receives an invitation from a nun. He travels to the San Barrtolo Island by boat. This nun (who turns out to be phoney) wants to engage in sexual activities in order to fulfil the voyeuristic fantasy of her partner De Bernice, the French Ambassador. This unknown figure is lurking in the shadows, spying on them through an eyehole in a painting. Once their performance is over 'his grace' judges Casanova on his conduct, 'to be blunt, the missionary position wasn't that great'. Casanova tries to convince the Ambassador that his 'abilities go beyond this' but this exploitative guest forces Casanova to disappear into the night. This is a great illustration of Fellini's intent.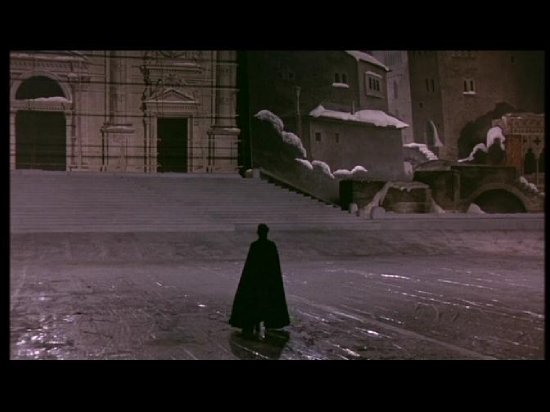 Disc:
There was a two-disc Special Edition DVD of
Casanova
released in 2005 with a 53-mintue documentary on Fellini and 46-minute interview with Donald Sutherland. Sadly, these are not included on this release.
Verdict:
With its overstated theatre-like performance by Donald Sutherland, outlandish score by Nino Rota (
The Godfather
) and curious costume design by Danilo Donati (who won an Oscar)
Casanova
is a Georges Méliès inspired fantasy film at its most purposefully fabricated - a piece of garnish and nonsensical 'Fellini' surrealism. This is essentially a fantasy horror that shares the same iconography as Powell and Pressburger's
The Tales of Hoffmann
(1951). It is magnetic, outrageous and enthralling:-