Review for His Name Was Jason: 30 Years of Friday the 13th
Since studying film in 1999, David Pickerill has gone on to become an expert on low budget favourites, cinema oddities and cult classics. Having researched extensively on Cannon Pictures -from Chuck Norris to Masters of the Universe - he knows the studio inside out. Indeed, Dave has such a passion for overlooked and maligned pictures, that he can actually convince people that Batman & Robin is a good film. He is that persuasive. Dave also contributes as a DVD commentator at www.dvdcommentaries.co.uk

September 4th 1979 was the first day of shooting for Friday the 13th. Who would have thought 30-years later that the hockey-faced killer from Camp Crystal Lake would still be claiming those bothersome teenage victims? The documentary His Name was Jason: 30 Years of Friday the 13th charts the journey from that very first movie by Sean S. Cunningham to the 2009 remake. This is not your final destination (no pun intended) because according to Crazy Ralph, 'You're all doomed!'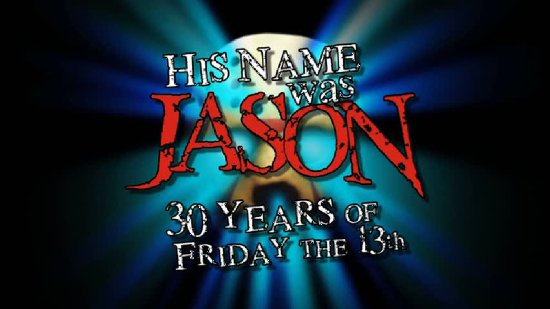 The American DVD release for
His Name was Jason
was February 3rd 2009. The UK release date will be the 5th April 2010. I'm not sure why us fans from across the pond have had to wait so long to watch it, but you know what they say, "the best thing's come to those who wait". If you are a fan of the series, you may need to sit down. This 2-disc DVD contains a running time of over five and half hours (scratches in time if you have a Friday 13th movie marathon) and it's filled with interviews with more than eighty (yes eighty) Friday the 13th alumni.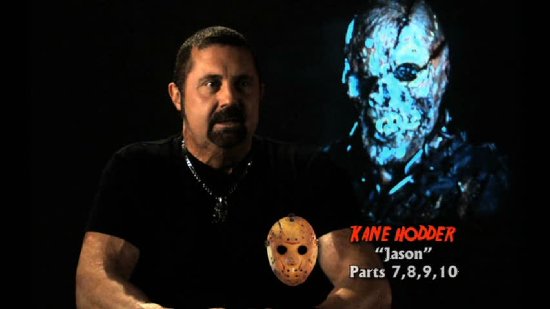 One of my first memories of horror cinema was my sister talking about the end of
Friday the 13th
. Hearing the story of Mr's Voorhees having her head cut off scared the living daylights out of me. So no matter if it's your first visit to a certain summer camp or you're a fan who knows the difference between a New Line film and a Paramount one or which film Jason had blue lines on his hockey mask get prepared to suit up, grab a machete and kick ass.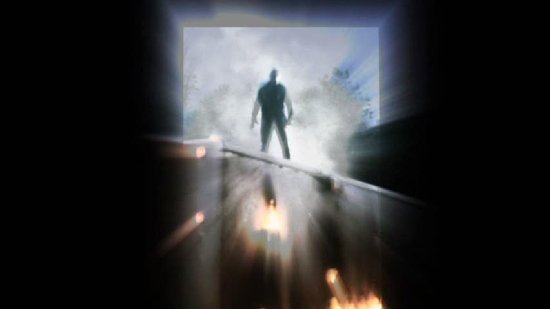 This Friday 13th DVD really does cover everything, from interviewing all the cast that played Jason to details about how the movies evolved to some of the on-set off camera anecdotes. You cannot help but raise a smile when you see some of your favourite actors/directors talking about their favourite Friday the 13th memories. The documentary has some great moments, from interviewing fans of the series to James Rolfe's review of the 1980's Nintendo video game. The 30-second animated rabbit scene inspired by
Freddy vs. Jason
is great; it's nice to see fans create such an interesting homage.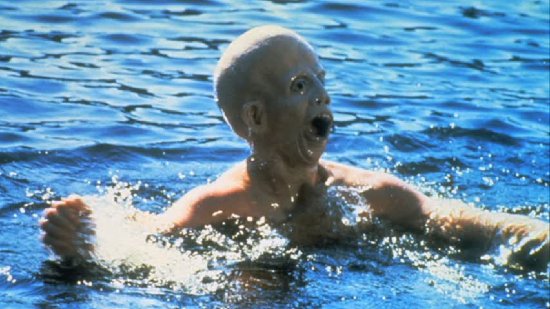 I hope that all the fans who have stuck it out this far will support this DVD and the next film.
Disc:
Looks like any other talk-to-camera documentary. One super minor quibble (it may have just been my eyes/my television) but sometimes on the images projected behind the interviewees I could see a scan/refresh line going down the images. I don't think anybody who isn't super geeky though will even give it a second thought.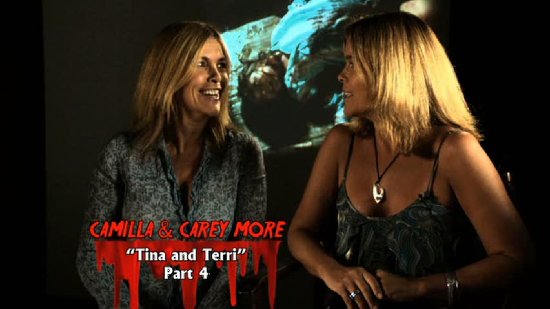 Special Features:
One of the few occasions where the second disc blitzes the first - the special features run twice as long as the main feature and contain more trivia and geeky stuff for fans to get their teeth into, or should that be machete.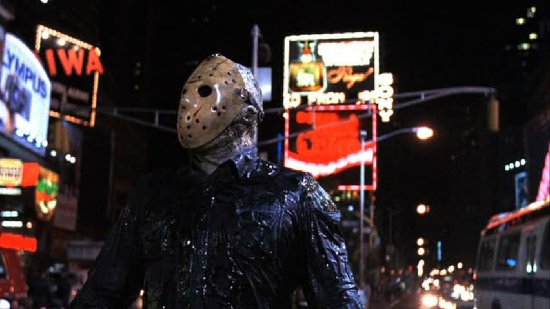 Verdict:
if you class yourself as any kind of Friday the 13th fan this disc is indispensable.
His Name was Jason: 30 Years of Friday the 13th
is the next best thing to a brand new movie! In fact, if you see any of it online or read reviews, you will not feel obliged to buy it; you will just want it. It's a perfect badass item to get signed at a convention. It's a shame I can't get a DVD copy signed by Richard Brooker at the Birmingham NEC on the 27th March as the DVD won't come out until 5th April - if you think this means bad luck… YOU DON'T KNOW THE HALF OF IT.
Also, if you're a fan, you'll get a kick out of the link below. It makes you realise why it's cool to be on the fringes...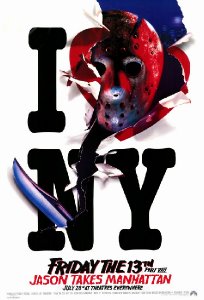 Listen to Dave's commentary track for
Friday the 13th Part VI Jason Lives