Anime Review Roundup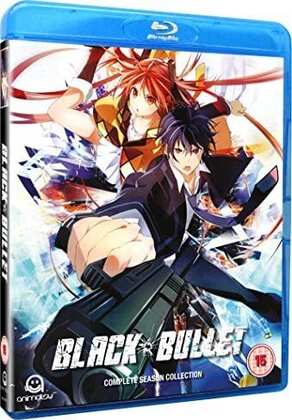 Blade & Soul one week,
Black Bullet
the next; it's a one-two knockout punch that has the potential to put me off reviewing anime altogether, although I had hoped that the latter would be a mite better than the former. Fortunately, I got a handful of review discs last week that tripped my obligation circuits, although I'm now in the position of rationing out the new anime; I don't want to burn through it all in one week and wind up twiddling my thumbs for a couple of months more. Black Bullet does in the end turn out a mite better than Blade & Soul, but 'a mite' just isn't enough. It's a post-apocalyptic tale where a rampant virus is turning its victims into mutant monsters, that go on and menace the few survivors and infect them in turn. But it's a handful of mutants, in the form of cute girls that can help protect humanity. There are plenty of good ideas in Black Bullet, but they are "executed with Neolithic incompetence". Yes, I re-watched Beverly Hills Cop 2 last week.
This Week I Have Been Mostly Rewatching...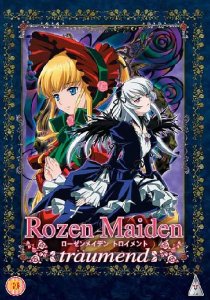 Rozen Maiden: Traumend as well. It's not as much fun as the second outing of Axel Foley, but it is at least more entertaining and rewarding than Black Bullet. The sequel series sees the return of the dolls that form contracts with unsuspecting humans. They come to life and in between plenty of slice-of-life silliness, they compete in battles to the death to see which one will become Alice and get to meet their creator. It's not as good as the first season, which concentrated more on the human drama, and for the main character gave a sympathetic study of social anxiety disorder. Traumend is more about the Rozen Maiden dolls, the cute antics that they get up to, and the conflict between them. I will say this much about Traumend, it does give its dolls some traumatic death scenes.
MVM released Rozen Maiden: Traumend in two DVD volumes back in 2010.
Here's my review of volume 1
. It subsequently got a complete season release, but right now you can get in a bumper 4-disc collection along with the first season from MVM.
Animatsu released Black Bullet on Blu-ray and DVD in 2015.