Anime Review Roundup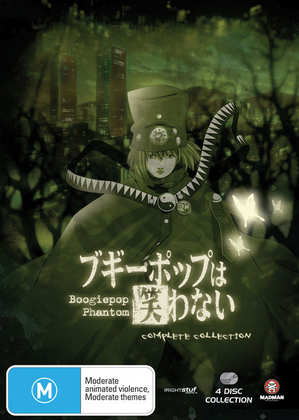 Just the reviews this week, beginning with the
Boogiepop Phantom Collection
. This is another of those shows which I'm finally catching up with, long after the fan fervour boat has sailed. And there was plenty of fan attention given to Boogiepop Phantom back in the day, a supernatural mystery given stunning, and unsettling animation, up there with shows like Serial Experiments Lain and Texhnolyze in its avant garde approach to storytelling. This show tells its story from multiple perspectives, and with a fractured narrative, ensuring that you have to work at the show to get the best out of it. But what originally rode the wave of fan approbation, may not stand up quite so well two decades down the line. Click on the review to see how Boogiepop Phantom fares.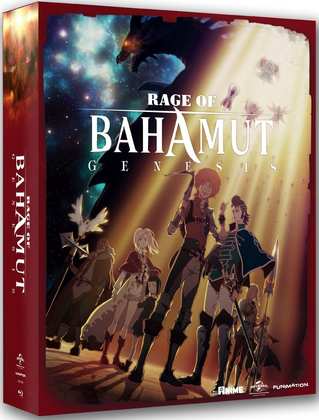 As for new releases, just the one title for review this week,
Rage of Bahamut: Season 1 Collector's Edition
, also known as Rage of Bahamut: Genesis. All the Anime went and released two fantasy action shows in the same week, and this is definitely the one to go for. It's pretty much your standard fantasy set-up, a grand quest, and high stakes. A bounty hunter gets roped into guiding a mysterious young girl to a distant northern destination, but she's actually the focus of a plot to reawaken an ancient evil. Stunning animation, great writing, and appealing characters lift this show up above its peers, making it one of the better anime released in recent years.
This Week I've Been Mostly Rewatching...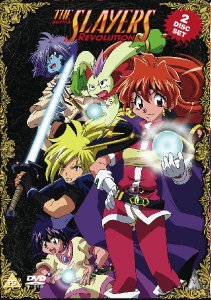 Slayers Revolution. Speaking of fantasy action anime... I've been on a Slayers kick ever since I finally caught up with the movies and OVAs, and this was the perfect time to revisit the first of the recent instalments of Slayers. I didn't think much of Slayers Revolution the first time I saw it, comparing it unfavourably to the first three series, Slayers, Next, and Try, as I didn't think that this digital era incarnation matched up to its analogue forebears. But I have to admit that for this rewatch, the show has grown on me. It's another quest storyline, with a plot to resurrect an ancient evil (again), tied up with some misappropriated magical technology, the wanton use of the Dragon Slave spell, and the suspicion that alights on Lina Inverse as a result. The Pokota character is still an anime Mary Sue in my opinion, a ridiculously overpowered guest character who's there only to provide a contrast to Lina herself. It wasn't really necessary as the magic of Lina Inverse isn't her abilities, it's her personality. But where originally I thought the show was trying too hard to ape the original series, it now feels very much its own thing; a whole new adventure in the Slayers universe.
MVM released Slayers Revolution in the UK on DVD back in 2010 and
I've reviewed it here
. It is still available from UK e-tailers. It also got a Blu-ray release in the US from Funimation although that appears to be a Region A locked title.
I reviewed Madman Entertainment's release of Boogiepop Phantom Collection, and unlike the deleted UK release, you can still import the Australian discs. The US Right Stuf release is also available to buy should you prefer Region 1. All the Anime released Rage of Bahamut: Genesis on Blu-ray Collector's Edition, and on Standard DVD on June 6th.