Anime Review Roundup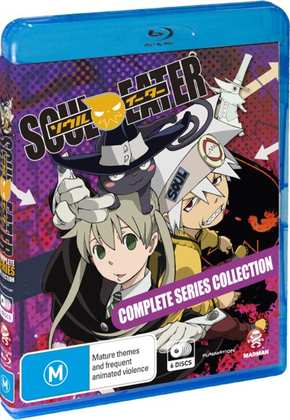 A day late I know, but... stuff. This week it's just reviews, no news, or rather just the one anime review. I reached into my collection to take a look at
Soul Eater
on Blu-ray. It's probably my favourite shonen action anime show, which Manga released in the UK on DVD, but when it comes to favourites, you tend to want them in as good as quality as possible. Denied by a US Region A lock, I wound up importing the Australian release from Madman Entertainment. It's a tale of Soul Reapers that fight against the forces of evil, which will probably put you in mind of Bleach, but creator Atsushi Ohkubo's manga is a decidedly twisted and off-kilter worldview, and Studio Bones adaptation of it makes the most of their trademark high quality visuals. It most certainly warrants the HD upgrade, and you can read more as to why by clicking on the review.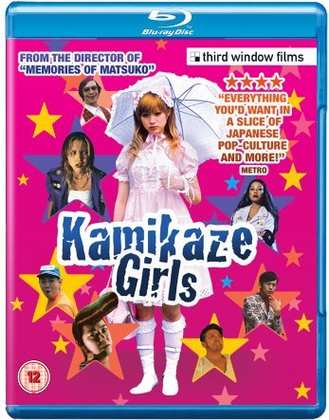 It's actually a week of double dipping, as I also took a look at the Blu-ray of
Kamikaze Girls
, a little live action comic book delightfulness if you're in the mood to step away from all thing anime for an hour or two. Actually it was more like quadruple dipping, as I'd reviewed three versions of the DVD before I got to the Blu-ray. Click on the review and you won't learn too much about this great comic book examination of a wholly unconventional friendship, adapted by Tetsuya Nakashima from the light novel by Novala Takemoto, but you will see whether it's worth getting the Blu-ray and ditching the DVD.
Soul Eater Complete Series Collection was released on Blu-ray by Madman Entertainment in 2013. Third Window Films released Kamikaze Girls on Blu-ray in 2010.