New SwannLink - Link and See Your World in Seconds
New Swann technology allows for easy connection to the internet, Smartphone or tablet with no messy configuration.
Swann is pleased to announce the release of their new technology SwannLink.
This new technology allows quick and easy set-up of a Swann security system to the internet, smartphone or tablet with no complicated network configuration. SwannLink is now is available for the Swann range of Digital Video Recorders (DVRs).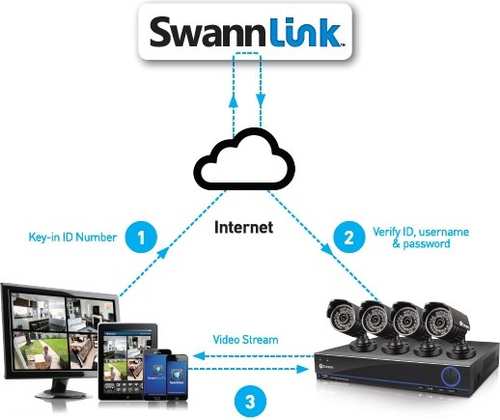 SwannLink connectivity uses peer-to-peer technology, a new method of connecting to the internet using the SwannLink server in the cloud and a product ID number. Once scanned, the QR code checks the ID number on the server and confirms your username and password. It then connects you directly to your Swann DVR using a secure 128-bit encrypted connection. So, in no time you can watch your security cameras from almost anywhere with ease.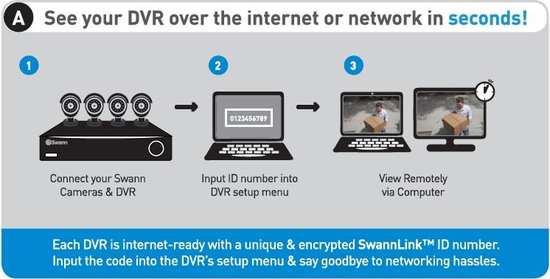 Once your DVR is linked to the Internet and the SwannView app, the connection is safe and secure. The SwannLink server performs a handshake between the DVR and your computer, SmartPhone and tablet, creating an encrypted connection over the internet without the need for network configuration or a local network server.