BBC Worldwide in September - Part 4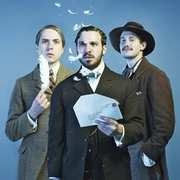 Following on
from yesterday
, we have our final look at what
BBC Worldwide
have coming our way in September, with the last two titles set to arrive on the 16th.
The first of these is
Chickens
, a quirky British period comedy, set during the First World War, written by and starring Simon Bird, Joe Thomas and Jonny Sweet. It carrys a recommended retail price of £20.42.
They're the only men in the village, and all the women hate them. Our nation's heroes are fighting the good fight on foreign soil, but in one sleepy English village three young men remain. George is a conscientious objector, Cecil has flat feet apparently, and Bert really is a coward, unfortunately.
In the eyes of their neighbours they're all the same, chickens. So in a world of quite sexy women, children and the infirm, these twenty-something chaps have only each other for company and nothing else in common.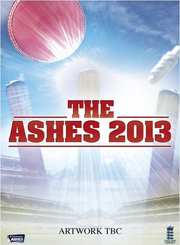 But if comedy isn't your bag, then perhaps a bit of sport in the form of cricket coverage and
The Ashes 2013
. This one also features an RRP of £20.42.
One of the most anticipated and exciting tours in the world of International cricket, England will defend the Ashes against Australia over five Investec Ashes Tests across July and August at Old Trafford, Lord's, Riverside Ground, the Oval and Tent Bridge. This DVD will bring you all the action, interviews, news and analysis from this legendary contest.