BBC Worldwide releases in July - Part 3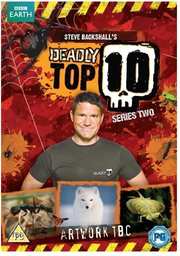 Following on from
yesterday's look
at BBC Worldwide releases in July, today we wrap up with the last three titles due that month.
The first two DVD titles arrive on 22nd July, and the first of these is
Deadly Top 10: Series 2
. This has a RRP of £10.20.
Steve Backshall is back with another countdown of the most dangerous animals in the world, picking out his personal top ten and revealing incredible facts and amazing new creatures never seen on Deadly 60 before!
From Extreme Assassins to Deadly Defenders, whether they're survival experts, attack in giant armies or are the most poisonous, these beasts all have one thing in common: they're all deadly. But can you guess which extraordinary animal will be crowned number one?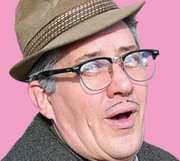 Joining the above is comedy
Count Arthur Strong
written by and starring Steve Delaney. The recommended retail price for the DVD will be £20.42.
Count Arthur Strong, a faded star from the golden days of variety. He was never as famous as he thinks he was... or still thinks he is. Now, his days are all about opportunity, with another great entertainment triumph only a phone call away... but until the call comes, Arthur spends his day making the most of any other type of opportunity that comes along.
This could be a free lunch or selling a dodgy foot-spa he doesn't want. He lives a 'hand to mouth' existence creating chaos and confusion wherever he goes – blissfully unaware that he has done so.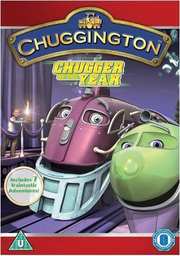 Finally, out on 29th July on DVD is the young children's show
Chuggington: Chuggers of the Year
, arriving with a retail price of just £8.16.
Not only does this contains 7 episodes, for the same price you can also get a version with a Speedy McAllister Die-Cast Engine.
Toot toot!
Traintastic Adventures await! In these fun-packed episodes ride the rails with trainee engines Brewster, Koko, Wilson, Hoot and Toot and the rest of the Chuggington crew. Along the way, they learn some valuable lessons and new skills, empowering them to become the best trainees they can be.
As Koko does all she can to try to be Chugger of the Year, Wilson learns the value of teamwork, Brewster's turntable lessons prove useful and Hoot discovers why Toot is getting her deliveries wrong. Meanwhile, there's more traintastic excitement as Emery tries to make the front page of the Chuggington Gazette, Wilson's camouflage is scarily good and Hoot and Toot get too greedy for Vee's Golden Wheel awards.