Luke Goss stars in Interview With a Hitman out on DVD and Blu-ray this August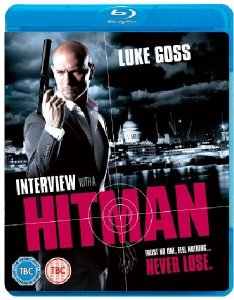 Kaleidoscope Films
have announced the release of
Interview With a Hitman
, starring Luke Goss, an actor best known for playing bad guys in movies such as
Blade II
, oh and being in a pop band, but we digress.
Written and directed by Perry Bhandal, and produced by Dean Fisher, this is out on 27th August on both DVD and Blu-ray. Extras include a making-of featurette, and the recommended retail price will be £14.99 for the SD version and £17.99 for the HD.
Synopsis follows...
Trust no one, feel nothing, never lose.
This is the mantra that has helped a ruthless Eastern European assassin rise to the pinnacle of his profession. Raised in the harsh slums of Romania, Victor knows the value of life more than most, which makes him the perfect killer. But after being betrayed by the very men who made him, he must fake his own death and escape to London. Here he joins a new gangster family and finds his rules are again put to the test in the midst of a vicious underworld power struggle.
Viktor is now better, faster and more ruthless than ever before. With the secrets of his past refusing to fade away, an encounter with a dark beauty turns his world on its head and offers him the chance for a new life. But can he ever escape the existence he was born into? It is not long before a deadly threat from a past he thought long buried surfaces and he is forced to change his path. It is time to face that which cannot be forgotten.