Chiko hits DVD in June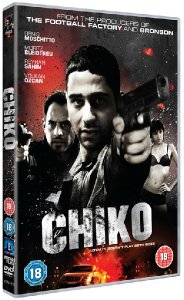 VERTIGO FILMS AND E1 HOME ENTERTAINMENT PRESENTS
"Executed with assurance and acted with force" -
Total Film
"Moschitto is a marvel" -
Filmstar
HHHH
Daily Telegraph
On DVD From:

28th June 2010
Chiko wants to make it all the way up to the top. He and his best friend, Tibet, think that money, power and respect is all that counts for two young guys of Turkish background in the suburban ghettos of Hamburg.
Chiko uses his ruthless wits to catch the attention of Brownie, the drug lord who controls everything the two friends dream of. Chiko fights for Brownie's trust and respect and eventually becomes Brownie's right hand in the local drug underworld.
But when Tibet crosses violent Brownie, Chiko finds himself in a dangerous situation. Everything he has risked his life for is at stake: his reputation, his status, and his friendship with Tibet.