Midge Ure: If I Was - An Enhanced Updated Autobiography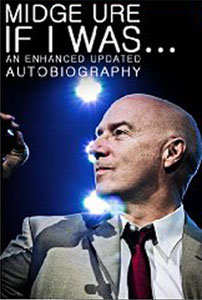 Slik, almost Sex Pistol, Rich Kids, Visage, Thin Lizzy, Ultravox, Live Aid, solo artist, Band Aid Trust. Midge Ure has had quite a varied career to date, which maybe not so many people realise. Of course for me the highlights musically were in the early to mid eighties when Sir James Ure of the pointy sideburns was both lead singer of Ultravox and studio producer and member of New Romantic pioneers Visage. The period 1980 to 1984 were superb for me and never bettered or equalled until recently.
Midge Ure's autobiography is not new, let's say this now, as it was first issued in hardback form back in 2004 back when his solo career was struggling. Despite his musical pedigree, Ure has never quite made the leap into solo superstardom that happened with the likes of Sting or George Michael. He's had hits but nothing, in my opinion, that bettered his output as part of the musical ensemble and powerhouse that made up Ultravox. Now I also realise that there are some music afficionado's that prefer the earlier incarnation of this group when helmed by John Foxx, but not me. I like their output, especially Systems of Romance - their last album together, but they never made the commercial breakthrough that they deserved and they took the last leap when they invited Midge Ure into the fold.
Ultravox rode into the limelight as part of the New Romantic movement but weren't really New Romantics, their image more influenced by classic 40's costuming but they used synthesisers alongside the guitars and drums. Their breakthough single Vienna, although infamously kept from number one by Australian comic Joe Dolce, also really kickstarted the more imaginative use of the pop video, earlier promised by Queen's Bohemian Rhapsody, directed by another Australian, Russell Mulcahy. Vienna seemed to inspire a lot of bands and aspiring directors, it also spawned a mini industry for both Ure and fellow band member Chris Cross who started to get involved making videos not just for themselves but others. They also got involved in soundtrack work for adverts (Love's Great Adventure, their last single started life as a rejected advert piece), which ultimately led them to soundtrack the original TV film for Max Headroom. Midge Ure was also responsible for the Top Of The Pops theme for part of the 80's, a snippet from the rather spiffing Yellow Pearl single he part-wrote and produced for ex-band mate and friend Phil Lynott, having toured the US with them back in 1979.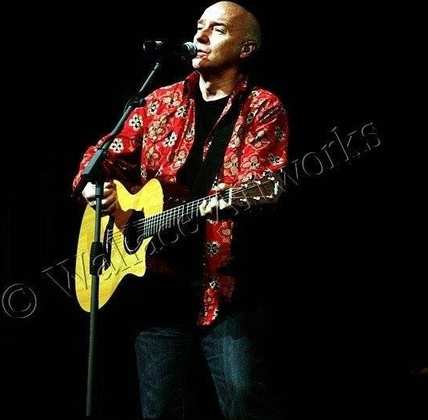 Ultravox effectively ended after Live Aid when Midge Ure decided he wanted a solo career and also decided on the start of fifth studio album U-Vox (known more generally to fans as The Dreaded Pink Thing, I may even have coined that title myself but I can't remember and not really bovvered either way- it's now an accepted part of the Ultravox lexicon even if dismissed as essentially a Ure solo album) that the band should abandon their heavy synth sound and get back to basics. This quickly led to the rather silly dismissal of drummer Warren Cann, who went on to form the rather brilliant but short-lived group Helden with Hans Zimmer (you may have heard of him), and released the unsuccessful single Stranded which had fans at the time wondering if Ure should've left instead as this was felt to be musically more in line with Ultravox's core sound.  Ultravox did release a Greatest Hits collection that was, oddly enough, called The Collection and included a new track in Love's Great Adventure.
Ure's solo career has essentially been one of diminishing returns, starting off with the hit album The Gift after the one week only number one single of the same name. That album was great and was quite a mainstream hit despite oddly containing a few instrumentals along with a Jethro Tull cover. Not following up hit single Call Of The Wild with an album in 1986 was a mistake and later album Answers To Nothing didn't seem to do much despite German hit Dear God. In the meantime Ure was invited to be Director of Music for the Prince's Trust and played with a number of his own heroes and peers as well as also being on the Trust Board of Band Aid.
Ah, Band Aid. A song inspired by a phone call from Bob Geldof to Midge Ure who was appearing on his wife's TV show The Tube that night after Geldof had seen Michael Buerk's harrowing TV report on the impending crisis. Ure has now a bona fide classic song to his name that will not fade from public consciousness in my lifetime at least. Of course he was also then responsible for inadvertently unleashing a whole host of charity records on the British public including a rather awful version of his own classic charity single in 2004. Of course he was also involved in Live Aid and there's a whole story there about running orders being changed that I won't spoil.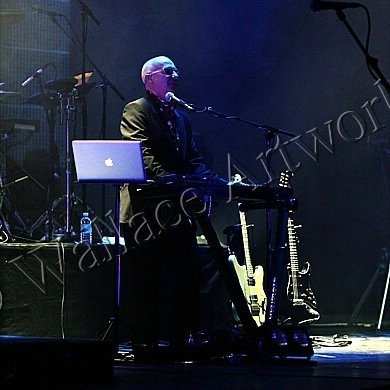 Most high-profile pop stars fall into some kind of addiction problems and Ure is no exception, his being Jack Daniels. His book covers this addiction rather honestly and
vividly, including the effect on his wife and children. It was an open secret amongst fans who noticed his singing voice was not as strong as in his heyday, but he seems to have conquered that devil on his back now and the recent tours and album Brilliant with the reformed Ultravox show voice in almost as good a condition as his younger days.  The book essentially has been reissued to coincide with the recent reformation of his former band and covers the period that led to reconciliation, the Return To Eden comeback tour and subsequent Stephen Lipson-produced album Brilliant.
His publisher's have also tried something slightly different with this Kindle eBook version by trying to enhance it with various YouTube links to video's. It doesn't really work as well as it should as these are just links so you would need wi-fi access in order to view them and not only that but using these links takes you out of the book, which kind of spoils things. They should have used Sean Rayment's rather brilliant eBook Bombhunters: In Afghanistan with Britain's Elite Bomb Disposal Unit which imbeds video's into the eBook. There isn't enough either, so from that perspective I feel it was a valiant try but a missed opportunity.
Overall though it is a great book that covers his whole life story rather well and is both honest and poignant and really proves beyond doubt that Midge Ure is better as a team player than a solo careerist, something I think he now realises himself.
*EDIT* It's now been pointed out that the long-held view that Ultravox were the first to include a new track on their greatest hits collection is incorrect, this was actually done earlier by Abba with Gimme! Gimme! Gimme! (A Man After Midnight) on Greatest Hits Vol.2.