London's Labyrinth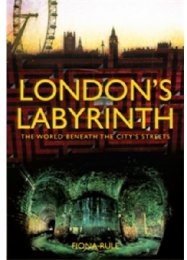 The World Beneath the City's Streets
Authors:
Fiona Rule

Retail Price (Hardback):
£19.99
Retail Price (Softback): Retail Price (Ebook): ISBN:
978-0711035447
First Published:
20-09-2012
Description:
Every inhabitant of London and its satellites knows of the Underground (Tube) network; most have travelled on the system at least once in their lives. However, fewer are aware of the fascinating, multi-faceted story of the self-contained world constructed beneath London since the mid-Victorian era.

Following the often pioneering development of the various structures under the city, London's Labyrinth explores the visionary, groundbreaking and sometimes dark history of the world beneath London's streets.

Following Joseph Bazalgette's construction of one of the first modern sewerage systems during the Victorian age, all manner of fascinating stories emerge. London's Labyrinth also exposes the sinister side of the subterranean city in Victorian times: from the shocking bomb attacks on the Metropolitan and District Lines in 1883 to unrequited love at Charing Cross, through to tales of robberies, fires and bombings.

This book will enrich any journey (real or imaginary) through the city's subterranean labyrinth, illuminating the lives of all who live in, work in or simply pass through London.
Publishers:
Ian Allan