Great Scott! Secret Cinema bringing you the Back to the Future experience in July and August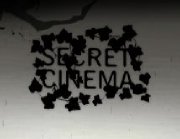 Having been to a
Secret Cinema
event, we can honestly say this talented collection of live performance artists know how to put on a great show. So if you like a certain sci-fi time travelling comedy, and lets face it who doesn't? Then this upcoming event is definitely for you.
Rather than going to see a film you have to guess the title of, this time they are announcing it before hand, as
Secret Cinema presents Back to the Future
is taking place between 24th July and 10th August. Taking place at an undisclosed location in London, ticket prices will be £53.50 for adults, £25 for children, and £140 for a family ticket, all plus booking fees.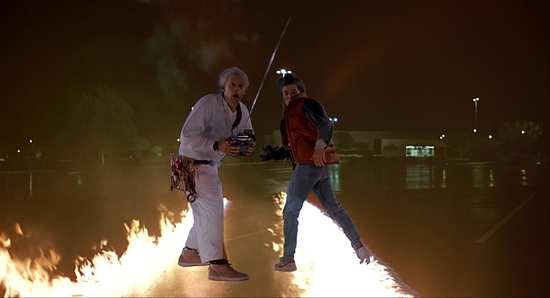 And now for the official event synopsis...
Secret Cinema will build the town of Hill Valley and transport audiences into a richly detailed imagined world. Audiences will travel back in time and become citizens of Hill Valley living between 1955 and 1985, with secret alleys and entrances in the town that will allow them to travel to 1985 and 2015. As in previous productions such as Dirty Dancing, Grease and Top Gun – this event will follow the familiar interactive format of immersing audiences into the world of Back to the Future and Hill Valley in the first half of the evening followed by a screening of the classic 80s film alongside extra experiential surprise elements.
A Battle of the Bands contest will determine who will play on stage each night, as well as a secret headline high profile band. The famous 'Enchantment under the Sea' Prom dance will take place at an after party venue near the secret location.
Audience participation will feature heavily throughout each event, with audiences becoming characters inside Hill Valley, with some being thrown into a time machine and transported into another existence, and others will become part of the worlds of 1955 and 1985.
Founder and Artistic Director Fabien Riggall said, "For 'Secret Cinema presents Back to the Future', we will build an entire town, where audiences will live inside the world of Back to the Future. We will play heavily on the innocent dreamlike Americana world of 1955 and the nostalgic pre mobile phone world of 1985. With this production we are moving Future Cinema into Secret Cinema Presents which will continue to stage cult classics and new releases such as the recent critically acclaimed Grand Budapest Hotel and last year's Searching for Sugarman."