Auslogics Disk Defrag Touch – A Revolution in HDD Care
Auslogics Software has released Disk Defrag Touch – a brand-new and unique software product designed to take complete care of hard drives on touch-screen Windows computers.
Auslogics has announced the release of a revolutionary new product meant to simplify hard drive care for users of touch-screen Windows computers. Disk Defrag Touch is a unique new defragmenter built on the same powerful engine as in Auslogics popular free defragger, but offering extended functionality for optimizing game and application performance. Although the program can still be used traditionally with a mouse and keyboard, Disk Defrag Touch offers convenient gesture controls allowing users of touch-screen computers to tap, slide and swipe to navigate the program and perform all HDD care tasks.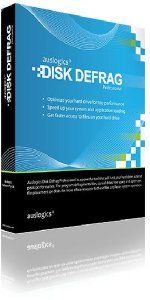 With this new release, Auslogics has taken an extra step toward helping users establish good PC maintenance habits. If someone considered defragmentation a boring task, the Auslogics Achievements program introduced in Disk Defrag Touch may be just the thing to make them change their mind. Users are encouraged to defragment on a regular basis through awards, experience levels and tokens they can earn to get closer to Supreme Power. The game-like experience is intended as an extra motivator for regular defrags that can ensure efficiency and promote longer HDD service life.
The brand-new modern interface makes the software a perfect fit for Microsoft's latest operating system, Windows 8. The common interface elements such as the lists of disks, optimizable programs or games are presented on tiles, a familiar style for Windows 8 users. Although the software is very intuitive and easy to start using from the first launch, it includes a comprehensive Help menu containing descriptions of the main program features and screens.
"Although all Auslogics software products have long been Windows 8 compatible, we wanted to continue our tradition of innovation and create a product that currently has no equivalent on the market," says Ashley Miller, the company's PR representative, "Besides being unique on the market, Disk Defrag Touch, with the fun factor added, is unlike any other product Auslogics has ever released. We truly hope that users will find this program a good companion for taking care of their hard drives".
The free Auslogics Disk Defrag Touch is available from the publisher's website at
www.auslogics.com