Auslogics Antivirus Gets the VB100 Award from Virus Bulletin
Auslogics Antivirus has received the VB100 Award in the latest Virus Bulletin comparative review. The VB100 award is a prestigious independent security software certification that acknowledges the quality of anti-malware solutions. The latest version of Auslogics Antivirus received a RAP score of 96.6%, which is one of the highest scores among the tested antivirus solutions.
VB100 is a combination of independent security software tests that are run by Antivirus Bulletin on a regular basis. The VB100 award is awarded to antiviruses that have a proven 100% detection rate and don't generate any false positives. Virus Bulletin runs a series of RAP (Reactive and Proactive) tests to measure the detection rates for each tested antivirus against the latest malware samples available at the time of the test. The security software is tested for handling both known and unknown malware.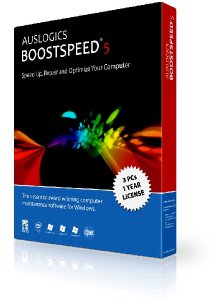 "The response tests were run cautiously in small chunks, but showed some stellar detection rates, very close to perfect across the board. VB100 certification is comfortably earned by Auslogics on its first attempt", - states the VB100 Comparative Review on Windows 7 Professional report.
Auslogics Antivirus is compatible with Windows 7/Vista/2008/XP/2003, 32-bit and 64-bit and dual-core CPU.  Auslogics offers a free unrestricted 30-day trial version. A full one year license costs USD $29.95.
About Auslogics
Founded in 2008, Auslogics Software develops a wide range of computer optimization and security tools for personal and business use, including virus and spyware protection, disk cleanup and defragmentation, registry maintenance, Internet speed-up and emergency file recovery.
The company's flagship product, Auslogics BoostSpeed, includes 18+ tools designed to speed up Windows-based computers by keeping them running smooth and error-free. The company's business product, Auslogics OnCluster, goes one step further, making maintaining corporate PC network easy and cost-effective.
Software from Auslogics is used by over 10,000,000 people worldwide and is the tool of choice of many IT and computer manufacturing companies, such as Sony, in the US and other countries. Auslogics Disk Defrag was named the best disk defragmentation tool on CNET and other resources.
www.auslogics.com