Page 1 of Matsui 229 DVD Hack code
Matsui 229 DVD Hack code
trossct

(Harmless)

posted this on

Tuesday, 3rd July 2007, 14:26
Does anyone have the hack code for this DVD player to make it region 0? We just bought it in England (currently region 2) but since we moved from the states and have an extensive DVD collection, we need it to play Region 1 as well.

Thanks!
RE: Matsui 229 DVD Hack code
wing_chun

(Competent)

posted this on

Wednesday, 4th July 2007, 15:17
give this a shot:


Switch on the unit and press the ``SETUP`` button on the remote control
once, the DVD menu will appear on screen.
Using the remote enter pin ``1389``, the regional setting will appear at the bottom of the screen.
Use the arrows key until ``0`` is displayed on the screen.
Press ``setup`` to escape from the menu.
The unit is now Multiregion.


or

Turn unit on.
Open the Disc Tray.
On the remote control type 349734.
Press the number of the Region you require, 0 to 6. (0 = All Regions)

enjoy!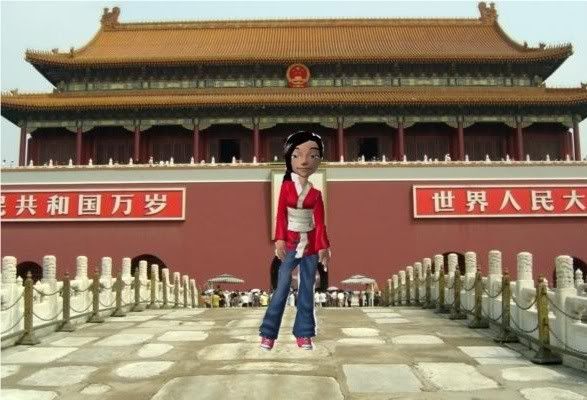 the memory of you will bloom like the flower in the garden of my heart
RE: Matsui 229 DVD Hack code
267

(Harmless)

posted this on

Monday, 23rd July 2007, 12:04
This is from the Currys website, just tried it on mine and it`s fine

How to activate the multi-region functionality
1. Make sure the disc tray is open or remove any discs from the player.
2. Press the `SETUP` button on the remote control.
3. Key in `9 7 3 5` using the remote control.
4. Use the UP/DOWN/LEFT/RIGHT buttons on the remote control to re-set the region code according to the menu.

<http://www.currys.co.uk/martprd/store/cur_page.jsp?BV_SessionID=@@@@0156624337.1185191207@@@@&BV_EngineID=cccfaddliekffkkcflgceggdhhmdgmk.0&page=Product&fm=null&sm=null&tm=null&sku=239567&category_oid=-30719>

8)
RE: Matsui 229 DVD Hack code
trossct

(Harmless)

posted this on

Tuesday, 24th July 2007, 14:44
I have tried both hacks and nothing happens. What could I be doing wrong?

When I press setup on my DVD player, I get the setup menu. If I enter the code then, nothing happens. Am I supposed to go into the passwords section of the setup menu? Even then, nothing happens when I enter the password.

What am I doing wrong? Any suggestions?
RE: Matsui 229 DVD Hack code
romanaii

(Harmless)

posted this on

Sunday, 19th August 2007, 11:40
ive done this and now no discs play no matter what setting trying to get throughto currys no reply any fix it suggestions

cazza
RE: Matsui 229 DVD Hack code
Kas

(Harmless)

posted this on

Tuesday, 4th September 2007, 17:59
Did anybody manage to get a solution to what to do when both hacks fail? I`ve had no response from curry`s either
RE: Matsui 229 DVD Hack code
Been searching the net high and low to find a hack for this DVD player and I couldn`t fine one. I started trying all the other Matsui codes till it worked, and amazingly it did.

Simply use the code for the Matsui320. Try this to get your Matsui 229 Region Free:

Open Disc Tray

Go to Setup Menu

Enter the code 9735

Just be careful entering the code as the system does not give a visual prompt to say you`ve entered the the last button press correctly. When you get to the region screen set it to what you want.

PS: I`m pretty sure I had tray open and I was in Menu Setup, but try it with disc closed and not on Menu if that doesn`t work but the code is GUARANTEED!! Happy viewing.

This item was edited on Tuesday, 18th September 2007, 13:26
RE: Matsui 229 DVD Hack code
littlehobbit

(Harmless)

posted this on

Monday, 23rd June 2008, 17:41
This worked with my Matsui229:

1.Turn dvd player on (don`t press set up button)

2 Leave disc tray closed (make sure it is empty)

3 enter code 9735 region screen should come up
4 scroll to the region that you want.