Review for Tweakon - Ultimate Twitter App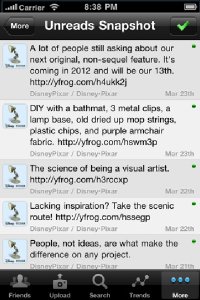 Among all Twitter apps currently available, many times we are confused which on to download. Today, I found a new released Twitter app that I think, offering different features.
Simple application, less features compared than other apps, but great enough for personal Tweeters who enjoy commuting with others. It's designed as universal app, works both on iPhone or iPad. You don't need to log in log out.
Sometimes the app stops working and keeps on loading, but hey, who doesn't?
I also find out that Tweakon is more appropriate for personal use, not company or business, or even social media freaks who need to manage more than one account. The app doesn't support push notification and multiple accounts yet Laughing Software  promised to add the above features on their next app update.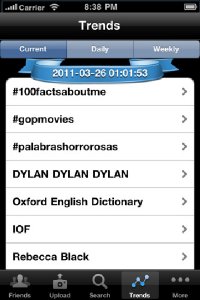 More extra feature in this app is shake to full screen, which makes it more fun for people to access the app. Whenever you want to open your app full screen, just shake - shake - shake it up. Isn't it pretty cool?
Feature Highlights: Feel the convenience of posting tweets, reply, and retweets Follow and unfollow DM management Mark all tweets as READ Easy navigation Auto scroll options Status display management Shake to full screen option Fast access to all user tweets and links (inline or Safari browser) View & favorite tweet Character count Status clear field option
Tweakon App also offers more extended features in their paid version.
You can check what's Tweakon all about in their website:
Tweakon App
for more info. Twitter profile
@tweakonapp
and
Facebook page
.