Page 1 of [VIDEO] Karen Pirie

[VIDEO] Karen Pirie
mbilko

(Elite)

posted this on

Friday, 2nd December 2022, 00:49
Did anyone else watch this? I absolutely loved it, Val McDermid book its based on and 3 part 4 and a half hours 25 year old cold case is very well written and acted, great pacing and complex storyline is definitely WWAW. just hope they do more of the books.




RE: [VIDEO] Karen Pirie
Snaps

(Elite)

posted this on

Friday, 2nd December 2022, 00:53
Looks good but Brit Box.
Only so many subscriptions I'm prepared to stump up.

Snaps


---
My new Flash Fiction blog. All my own work
500ish
---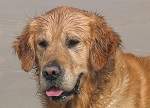 I am not young enough to know everything.

RE: [VIDEO] Karen Pirie
mbilko

(Elite)

posted this on

Friday, 2nd December 2022, 01:19
its on STV player mate ads and all but definitely worth it imho
This item was edited on Friday, 2nd December 2022, 01:19